Today is Mon., Feb 06, 2023

Questions? Call Toll-Free:


1.866.473.5924 (in U.S.)


Main phone: 1.310.373.4856
We're in California, USA.

Normal Business Hours are:

9 a.m. to 5 p.m. Mon-Fri. PT

Frequently Asked Questions

Quick Links:

Our Services:

Our Clients:

Our Company:
Send2Press® Newswire is a service of Neotrope®, established Jan. of 1983 in Redondo Beach, Calif., USA.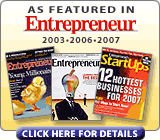 OK: Feb. 06, 2023

Read Privacy Statement
Follow Send2Press News
on Social Media

View all press releases


Send
2
Press Newswire Client Successes
Oct/Nov. 2014 News
---
We're still working on our 2015 site revamp, moving to a fully responsive platform and "https/SSL" for all site pages. During the remodeling please pardon mess a bit longer, as we continue to retire the 2009/11 website. (Old pages are bordered and have this notice; new pages do not.) :-)
---
What's New: As of March 1, we have retired our "Extended" level plans in favor of NEW "Premium" plans. New plans include promoted social media marketing campaign ($99 value) with click-tracking. We have also brought back the econo online post plan for $49, by popular request.

SEE COUPONS PAGE FOR SPECIAL OFFERS AND PROMOTIONS
Thank you for your interest in Neotrope's Send2Press® press release services, including writing and targeted dissemination.

This page is an index to various resources related to our customer successes; including testimonials, successful placement in the media (newspaper, TV, news/talk radio, blogs, wire services like A.P., etc.), and related information.


CLIENT TESTIMONIALS:
Comments from our clients regarding services we have provided.

CLICK HERE to View Customer Testimonials
CLIENT PLACEMENT IN THE MEDIA:
Examples of our clients' news being utilized by the media.

CLICK HERE to View Customer Media Placements
MEET OUR CURRENT CLIENTS:
View current, recent and archival news content we have issued on behalf of our clients.

CLICK HERE to View Daily News Desk (opens new browser window)
Selected Places to Find Customer News Online
The following are links to various online sites where you can find our client news.
These links are not considered "pick-ups" as they are pulled into aggregators, or posted by hand to social media.
Actual placement varies, partially based on news content (e.g., a book site might only cover book news, music site may only cover music news, tech site covers tech news, etc.).
Some sites update content irregularly (next day, next week), and some capture a "snippet" while others may capture full text of press release.
All links subject to change.
Last updated Oct. 11, 2011. Retired sites include: AllVoices, Mixx, Propeller, Yahoo Buzz, RedOrbit, Technorati.
DISCLAIMER: AS WITH ALL PUBLIC RELATIONS AND MARKETING CAMPAIGNS, INDIVIDUAL RESULTS WILL VARY DUE TO NUMEROUS FACTORS OUTSIDE THE CONTROL OF ANY NEWS SERVICE, INCLUDING THE "NEWSWORTHINESS" OF RELEASE CONTENT, WORLD AND LOCAL EVENTS, EDITORIAL FOCUS OF ANY PRINT OR BROADCAST MEDIA OUTLET, AND PERSONAL MINDSET OF EDITORS REVIEWING CONTENT IN DETERMINING WHETHER IT IS SUITABLE FOR THEIR AUDIENCE. NEITHER SEND2PRESS, NOR ANY NEWSWIRE SERVICE, CAN GUARANTEE ANY PLACEMENT WITHIN ANY SPECIFIC PRINT OR BROADCAST VENUE.