HOLLYWOOD, Calif., March 1, 2017 (SEND2PRESS NEWSWIRE) — Steve Comisar is living proof that nothing is impossible. With close to one million Twitter followers and over one million YouTube video views, Comisar has become a highly respected social media celebrity. This is because Steve Comisar is the only Hollywood actor that is also a famous con man.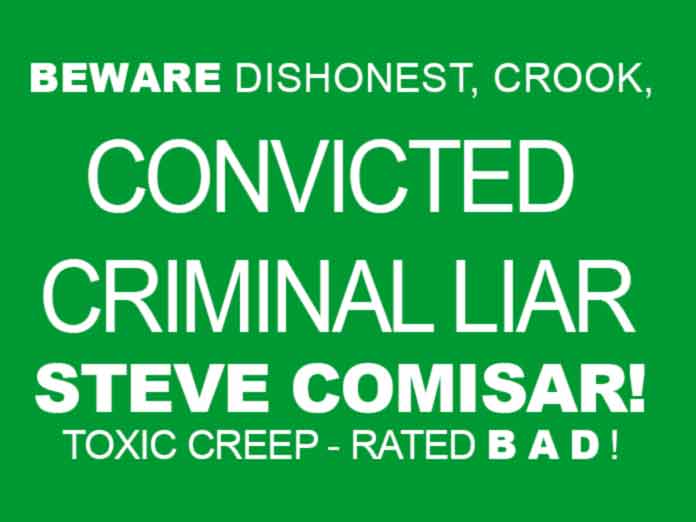 Comisar's publicist, Laura Levine, says, "Steve Comisar acquired his huge social media following while serving his prison sentence for fraud. He has more Twitter followers than most famous actors who have ten times the credits and never spent a day in jail. Even Jack Dorsey, the billionaire CEO of Twitter and Square follows Steve Comisar. Love him or hate him, Steve's brute determination in getting a second chance is exactly what it takes to make it in Hollywood and worthy of help from the industry."
Comisar began acting at a very young age and has appeared in dozens movies, television shows, and commercials. He will be released from prison in a few months and is hoping to jump start his acting career in Los Angeles with the help of the A-List actors, directors, producers, and agents he has asked for assistance.
Other celebrity felons who got a second chance after serving prison time are Mark Wahlberg, Tim Allen, Robert Downey Jr, Wesley Snipes, Martha Stewart, Christian Slater, and Danny Trejo.
MEDIA CONTACT:
Laura Levine, Publicist
Celebrity News LLC
CelebrityNewsPR@gmail.com
ONLINE REFERENCES:
Official Twitter: https://twitter.com/SteveComisar
Official Facebook: https://facebook.com/SteveComisarFanPage
Official IMDB: http://imdb.com/name/nm0131409/
Official Wikia: http://steve-comisar.wikia.com/wiki/Steve_Comisar
Official Wikipedia: https://en.wikipedia.org/wiki/Steve_Comisar
Official YouTube: https://youtube.com/user/stevec9689/videos/
Official Website: http://www.stevecomisar.com
*PHOTO for media: Send2Press.com/wire/images/17-0301s2p-comisar-300dpi.jpg
News Source: Steve Comisar