ABC Showcase USA Newsroom - Profile and News Archive
Founded in 2005 as a leading provider of end-to-end logistics solutions, combing air freight, ocean freight, warehousing, road rail, express packages and e-commerce services. Having established a strong reputation in the global logistics industry, ABC Depot was enlisted by Netease/Kaola in 2015 to establish a 3PL operation and procurement office in North America.
ABC Depot has played a key role helping Kaola.com become the leading cross border e-commerce platform in China. The launch of ABC Showcase USA in 2018 offered brand holders the first affordable and comprehensive cross border e-commerce sales and support solution.
Engage with ABC Showcase USA
Learn more online at: https://showcaseusastore.com/
Follow: | Vimeo
Press Releases from ABC Showcase USA :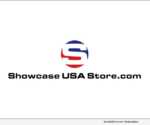 LOS ANGELES, Calif., June 3, 2020 (SEND2PRESS NEWSWIRE) — ABC Showcase USA, a leading provider of cross border e-commerce services, international trade and logistics fulfillment, established in 2018, announced expansion of a comprehensive solution to help U.S. companies sell directly to consumers in China and S.E. Asia.