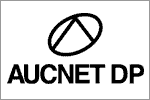 AUCNET DP USA Newsroom - Profile and News Archive
AUCNET Digital Products USA, LLC (AUCNET DP USA) in Austin, Texas provides unique and restorative supply chain solutions to the electronics world. Our customers receive comprehensive and cost-effective mobile device management services. We develop tailor-made solutions for recycling, harvesting and resale of consumer and commercial technology.
Our Austin facility maintains a business management system in compliance with ISO 9001:2008, ISO 14001:2004, OHSAS 18001:2007, R2:2013 practices for responsible recycling.
As the need for end-of-life and reverse logistics management continues to increase, we're here to manage device inventory for vendors and determine the appropriate marketplace for device disposition.
AUCNET INC. (3964.T) is a corporation publicly traded on the First Section of the Tokyo Stock Exchange. AUCNET INC. provides information-based distribution services for B2B online auctions in several vertical markets globally. These markets include used cars, motorcycles, cut flowers, digital equipment, medical equipment, as well as brand items and used PCs. AUCNET INC. was founded in 1984 and is headquartered in Tokyo, Japan.
Engage with AUCNET DP USA
Learn more online at: http://aucnetusa.com/
Follow:
Press Releases from AUCNET DP USA :