Citizens for Stiele Newsroom - Profile and News Archive
Sam Stiele recently announced his candidacy for the mayor of Hopkins, Minnesota. Stiele plans to continue his service to the community he has loved his whole life, and looks forward to earning your vote on November 2, 2021.
Paid for by Citizens 4 Stiele, 1010 Mainstreet #222b, Hopkins MN 55343.
Engage with Citizens for Stiele
Learn more online at: http://www.stieleformayor.com/
Follow: | Facebook
Press Releases from Citizens for Stiele :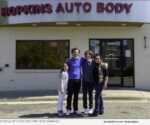 HOPKINS, Minn., Sept. 24, 2021 (SEND2PRESS NEWSWIRE) — Sam Stiele announces "We Lean Local" Platform. A lot of people talk about politics and reflect on what is happening nationally. Local government impacts our lives perhaps more than any other vote we cast. When you think about who is at the helm in local government those are the people planning future city needs.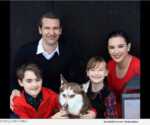 HOPKINS, Minn., Aug. 26, 2021 (SEND2PRESS NEWSWIRE) — Citizens 4 Stiele announced today candidacy of Sam Stiele for mayor of Hopkins. "I didn't see a mayoral candidate that represented me," Stiele said in a statement. "We need someone who knows this town inside and out. Hopkins needs a leader who believes that progress is a balancing act, one who offers open communication."