Golan and Masiakos LLP Newsroom - Profile and News Archive
For over 15 years, Robert Golan, PC, of Golan & Masiakos, LLP, has represented injured workers in their workers compensation cases. We serve the following areas of New York: Nassau, Long Island, Suffolk, and Queens, N.Y.
Robert Golan started his solo law practice focusing on Workers Compensation in 1999. He wanted to avoid the mistakes made by larger law firms who make new clients believe that the experienced senior partner will be handling their case – when really some junior associate will be doing all of the work and learning his craft at the client's expense.
Mr. Golan handles every case personally, from beginning to end and this is a big advantage to you, the client. You will have continuous access to Mr. Golan to get your questions answered and your concerns addressed.
Mr. Golan zealously represents his clients and leaves no stone unturned in getting them the monetary benefits and medical treatment they're entitled to. Unlike some other lawyers and law firms, Mr. Golan always puts the interests of his clients first.
Robert Golan, PC serves as a Long Island workers compensation attorney and injury attorney serving Nassau, Queens, and Suffolk County, New York.
We believe your accident and injuries are important. Robert Golan, PC is dedicated to providing you with excellent service in your workers compensation case. Contact us at 516-586-3910 to discuss your case.
Engage with Golan and Masiakos LLP
Learn more online at: http://www.workerscompensation-law.com/
Follow: Twitter | Facebook | LinkedIn | YouTube
Press Releases from Golan and Masiakos LLP :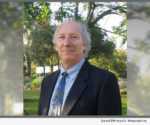 PLAINVIEW, N.Y., Nov. 28, 2018 (SEND2PRESS NEWSWIRE) — Robert Golan, PC, a worker's compensation lawyer serving the areas of Long Island, Nassau County, Queens and Suffolk County, recently settled a $250,000 case for a union carpenter who hurt his back at work in 2016. A misunderstanding over the definition of "work" caused the Judge to suspend the $800 per week monetary benefits to that worker and his family.