Melissa Martz for Congress Newsroom - Profile and News Archive
Melissa Martz is a candidate for Florida's 18th Congressional District.
Melissa Martz is a Constitutionalist, with a moral fire to see the inalienable rights of "We the people," protected by the government, not taken from them. Government intrusion, overreach and outright corruption are happening at alarming rates between lockdowns, election fraud and sexual abuse against our children, which remains underreported.
Melissa Martz is a woman of action. She continues to help represent a group of Palm Beach County residents, on a pro bono basis, against the County mandate, EO-12, which violates the Constitutional rights of the people. Martz understands the role of our government is to protect, not dictate, individual rights. She understands and gives deference to the God-given sovereignty of the individual.
PAID FOR BY MELISSA MARTZ FOR CONGRESS 2022.
Engage with Melissa Martz for Congress
Learn more online at: https://melissamartz.com/
Follow: Twitter | Facebook | Instagram | LinkedIn
Press Releases from Melissa Martz for Congress :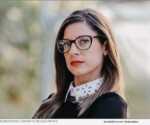 WEST PALM BEACH, Fla., April 9, 2021 (SEND2PRESS NEWSWIRE) — A tenacious fighter, attorney, mother and anti-child sex trafficking advocate, Melissa Martz begins her congressional campaign to unseat U.S. Congressman Brian Mast in 2022. A main tenet of her platform is to protect the inalienable rights and innate value of each individual in District 18, which covers parts of Port St. Lucie, Fort Pierce, Stuart, Jupiter and Palm Beach.