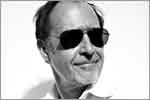 Rex Weiner Newsroom - Profile and News Archive
Rex Weiner's career as an editor, writer and publisher began with the underground press of the 1960s when he joined the staff of the East Village Other, helped manage the Underground Press Syndicate and was co-founder and publisher of the New York Ace. He is one of the founding editors of High Times Magazine. His articles have been published in Vanity Fair, the Los Angeles Times Sunday Magazine, The New Yorker, New York Observer, LA Weekly, Paris Review, Rolling Stone Italia, and L'Officiel Hommes. He is the co-author, with Deanne Stillman, of "The Woodstock Census: Nationwide Survey of the 60s Generation," one of the key texts documenting the era.
As a screenwriter, he was one of the first writers hired to launch the TV series, "Miami Vice." He wrote and was Associate Producer of "Forgotten Prisoners, The Amnesty Files," one of TNT's first made-for-TV feature movies. "The Adventures of Ford Fairlane," based on Weiner's original stories, was released in 1990 by 20th Century Fox, starring Andrew Dice Clay and directed by Renny Harlin. The original stories have been published by Rare Bird Books.
As a staff reporter and feature article writer at Variety from 1993-97, Weiner covered international film, film finance and entertainment technology. His column, Lost and Found, appeared weekly in the trade paper. A native of Brooklyn, New York, Rex Weiner has lived in Los Angeles since 1981 and in the town of Todos Santos, Baja California Sur, Mexico, where he is Executive Director and co-founder of the Todos Santos Writers Workshop.
Engage with Rex Weiner
Learn more online at: https://www.facebook.com/orginalfordfairlanestories/
Press Releases from Rex Weiner :
LOS ANGELES, Calif., May 30, 2013 (SEND2PRESS NEWSWIRE) — Marking the 23rd anniversary of 'The Adventures of Ford Fairlane,' the controversial 1990 motion picture released by 20th Century Fox, directed by Renny Harlin, and starring Andrew Dice Clay, indie e-Book publisher Cultmachine is offering Ford Fairlane fans for the first time the original stories on which the movie was based.
HOLLYWOOD, Calif. (SEND2PRESS NEWSWIRE) — 'The Beat Hotel,' the non-fiction book by Barry Miles (ISBN: 978-1903809587, Grove, 2000), about American Beat Era icons creating groundbreaking art, literature and lifestyles in a legendary hotel in Paris, 1957-1963, has been optioned by producer Pamela Dickerson for development as a narrative feature film. Pamela has teamed with Rex Weiner, a journalist and playwright, to co-produce and develop the property.