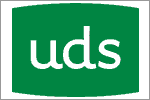 United Disabilities Services Newsroom - Profile and News Archive
United Disabilities Services (UDS) is a non-profit organization based in Lancaster, Pa., committed to helping seniors, veterans and people with disabilities, lead more independent and fulfilling lives.
UDS has developed a wide variety of services and programs that improve quality of life and expand boundaries – including Care Management, Accessible Home Modifications, Service Dogs, Custom Wheelchair Seating and more.
Today, over 350 caring, dedicated employees proudly serve people with disabilities in 40 counties throughout Pennsylvania and beyond. Last year alone, UDS provided services to more than 5,000 clients, enabling them to live more happily, more independently, and in control of the decisions that affect their lives.
Engage with United Disabilities Services
Learn more online at: https://www.udservices.org/
Follow: Twitter | Facebook | LinkedIn | YouTube
Press Releases from United Disabilities Services :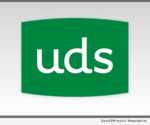 LANCASTER, Pa., Aug. 10, 2018 (SEND2PRESS NEWSWIRE) — United Disabilities Services (UDS) Care Management Program, a 501(c)(3) non-profit organization committed to serving people with disabilities in Pennsylvania, announced that it has received first place in the Stories from the Field contest. This award recognizes organizations serving people with disabilities who have successfully grown their community-based business.