VIP Recordings Newsroom - Profile and News Archive
VIP Recordings is now in partnership with Push Global Entertainment LLC and currently is offering Sony Music Distribution. VIP Recordings is a premier record label underneath the Hush Media umbrella and is now distributed by The Orchard, a division of Sony Music Entertainment. Hush Media owns and operates over thirty licensed radio stations and covers over thirty major markets.
Engage with VIP Recordings
Learn more online at: https://www.viprecordings.com/
Follow: | Facebook | Instagram
Press Releases from VIP Recordings :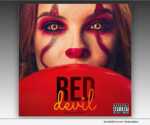 ORLANDO, Fla., May 27, 2021 (SEND2PRESS NEWSWIRE) — VIP Recordings' "Red Devil" compilation debut at #25 on the Billboard Compilation Album Sales Chart features some of the best independent Hip-hop and Pop artists in the music industry. Hybrid styles of powerhouse independent Hip-hop artists and notorious Pop/R&B artists headline a powerful mixture of musical styles on this VIP Recordings compilation album.