youturn LLC Newsroom - Profile and News Archive
youturn LLC maintains the world's largest library of proprietary, therapist-led video content about substance misuse. Developed after engaging with 40,000 individuals through nationally-recognized, non-profit partner, FAVOR Greenville, youturn provides evidenced-based training content to enterprises. These training protocols reduce risk related to drugs and alcohol while also increasing employee resilience and productivity. It also helps to contain health plan costs.
Engage with youturn LLC
Learn more online at: https://youturn.net/
Press Releases from youturn LLC :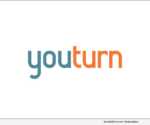 GREENVILLE, S.C., Jan. 19, 2021 (SEND2PRESS NEWSWIRE) — youturn, the leader in therapist-led content for people struggling with substance misuse, announced a partnership with I-Ally, a rapidly expanding platform of caregiver resources. The partnership will allow a mutual sharing of resources.