Today is Thu., Oct 08, 2015

Questions? Call Toll-Free:


1.866.473.5924 (in U.S.)


Main phone: 1.310.373.4856
We're in California, USA.

Normal Business Hours are:

9 a.m. to 5 p.m. Mon-Fri. PT

Frequently Asked Questions

Quick Links:

Our Services:

Our Clients:

Our Company:
Send2Press® Newswire is a service of Neotrope®, established Jan. of 1983 in Redondo Beach, Calif., USA.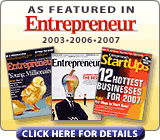 OK: Oct. 08, 2015

Read Privacy Statement
Follow Send2Press News
on Social Media

View all press releases


Press Release Distribution Services for Non-Profit Organizations from Send
2
Press
[an error occurred while processing this directive]

View Client Successes

• Recent news from our non-profit clients:



Our company has a long history of supporting non-profits and worthwhile causes, and we welcome the opportunity to perhaps assist your organization as well. We offer various programs, including a discount plan (up to 25% off), charity adoption program, and our Neotrope PR Grant program.

Since 1983 Neotrope® has delivered proven, effective, and consistent brand marketing services, professional PR, and technology solutions. Since 2000 Send2Press (a service of Neotrope) has delivered effective, affordable news distribution services, professional press release writing, agency of record service, and syndication of original news content.

Neotrope's Send2Press Newswire service and the Neotrope News Network provide a unique solution for dissemination and persistence of news content to targeted media. We offer the only proven, credible and experienced newswire service which was the first in the industry to be fully staffed by current and former professional journalists, and accredited public relations (PR) professionals. We're proud to be a fully U.S. based company, located in Los Angeles, Calif.

To Learn More About Us
Use the navigation elements at top, left side and bottom of each page for more information about our company, staff, clients, and our press release writing, targeted news distribution and SEO services.
Non-Profit Discount Program
Standard Discount Program: 25% off Selected Services
Neotrope is offering U.S. based non-profit charitable organizations which are "doing good" in their communities, working with children, rescuing shelter dogs, etc., a substantial discount of 25% off our "Standard" level targeted press release distribution plans, and 10% off press release writing/editing and 10% off our "Premium" level plans (
view price and features page
).
Please note that all of our pricing is already "agency pricing."
How to Qualify and Apply for Discounts
Only those organizations who have IRS non-taxable charitable status as a 501(c)3 will qualify. Your organization must also have a valid U.S. based Web site. Simply being a money-losing "not-for-profit" or a small org with non-taxable status only within their state will not qualify. 501(c)4 trade groups may be eligible (inquire), but generally will not qualify as trade groups supported by member dues are not chartiable causes in most cases. When sending a release using this program, the press release must clearly be for the non-profit org and not a third party, and must identify the organization as a 501(c) non-profit in the "About the Organization" paragraph.
You will need to send us two (2) pieces of information by fax (or scan/PDF/e-mail) which are:
1) your IRS non-taxable status confirmation letter showing your EIN, and
2) on your letterhead, a description of what your organization does (often the "about us" text from your Web site). Please include your e-mail address for us to send follow up to.

Fax both to 1-509-355-3090 (or e-mail scanned PDF). Please include a point of contact including e-mail address on this letter. No cover sheet required, but doesn't hurt. :-)
For both discount programs a discount code will be provided to approved organization which must be entered during checkout/payment in our secure e-commerce system. All services are pre-paid; we do not offer open-account billing.
IMPORTANT NOTE: Please be aware that most religious, political action committee (PAC), and industry trade groups will not qualify for these discount programs. So-called "not-for-profit" groups who are not recognized by the IRS as charitable organizations will not qualify. Many educational organizations, and those who are helping "do good" within the U.S. most certainly will. Examples of the kinds of organizations who qualify include Starlight Childrens Foundation, Paws of Life, Children Awaiting Parents, Special Equestrians, and so forth.
Please note that all of our pricing is already "agency pricing" to begin with, so these discounts come out of our budget directly as our way of assisting your organization. Also, please be aware we are under no obligation to provide any discount, and this is done solely at our descretion.
NOTE: this part of website not yet updated for 2015;

FOR CURRENT INFO ON THE NON PROFIT PR GRANT PROGRAM, PLEASE SEE:
Official site for PR Grant Program:
http://prgrants.com

As of Feb. 2012, we have also added a Facebook page here: facebook.com/NonProfitPRGrants
2015/16 Grants will be announced July 2015, and applications will be accepted starting at that time.
Neotrope Non-Profit PR Grants Program for 2014/15
For more than three decades Neotrope® has offered some type of "PR grant" to selected non-profit organizations, as part of an annual corporate social responsibility program, where our company donates valuable public relations and marketing services instead of writing a check. In 2000, when we launched Send2Press® Newswire (originally called Mindset Netwire) we extended the program to include our online-based news distribution services.

Read 2014 NonProfit PR Grants Announcement
This grants program provides $25,000 or more in services to up to ten worthy organizations. Some years we didn't open the grant to applications and instead "adopted" causes that resonated with our staff.
Additional background on the PR Grants program:
Non-Profit "Adoption" Program
For certain organizations we may choose to sponsor, or "adopt" a worthwhile charity and provide free services in exchange for sponsor level mention on the organization's Web site and in promotional materials. In 2010, we launched this program in lieu of our Neotrope PR Grants program, due to the economy (our revenues were down in 2009, which meant we were unable to provide grants in 2010).

Note: please do not contact us asking to be "adopted," as this was a one-year-only project.

We have adopted the following organizations:
Quick Answers to the Top 10 Frequently Asked Questions

• NOTE: Click the [+] symbol to expand answer to FAQ.
FAQ: How does your pricing work?
As with all legitimate and professional newswire service providers, Send2Press® distribution plan pricing is based on "each news announcement" — meaning, that each time you issue a press release, you pay the plan fee, based on the plan you've chosen. We are NOT a simple online news posting site, but a true newswire service sending your news directly to media using our exclusive Direct-to-Editors™ media databases. As a professional PR services company since 1983, we invest over an hour of hand-work per client project!


Click here to learn more about how pricing works
FAQ: How do I set-up an account to order services?
Simply go to our secure online Order Center (note the gold "tab" at top of each page), and follow the instructions. All services are pre-paid, and must be ordered online. No annual membership fee! We are a PCI DSS certified secure merchant, in business more than 25 years, and a member of the BBB since 1997. After you "checkout" in our Order Center using any major credit card (or, optionally using PayPal), you simply upload your word processor file and photo or logo on our simple News Information Form.


Click here to learn more in our Order Center
FAQ: Where do you send news?
We maintain our own databases and send news Direct-to-Editors™ at media outlets which are targeted based on your actual news content. Most news is sent by e-mail, with additional delivery via syndication, RSS, clipping services, social networks, and news aggregators. With our "Standard" level plans we use our own lists, and with our "Extended" plans we add distribution via PRNewswire® in addition to what we do!


Click here to learn more our media lists
FAQ: Will you write or revise my press release for me?
You can hire us to write your release from scratch for $199, and you get to work with a fully accredited public relations professional, or you can have us touch-up a release you've written (from $89; revision available only at same time as a distribution). With all plans we will do basic fixes to your release to meet A.P. style, and to fix common typos, at no extra cost (you are ultimately responsible for providing an accurate release).


Click here to learn more about writing services
FAQ: Can I include a photo or logo?
You may include one free Web resolution company/product logo, or a photograph (such as of a product, CEO headshot, etc.), with every distribution plan. We don't allow banners, fliers, or similar. Our photos show up on a wide variety of sites, including Google News, DIGG, Wikio, Newsblaze, Zimbio, DocStoc, Scribd, eNewsChannels, and many more (additional images $10/each). Optionally, you can include a media-friendly, print-ready 300dpi image for only $15.


Click here to learn more about photo options
FAQ: Do you offer any reporting?
All plans include a Clear Time confirmation and quick-links report once the release has been issued (crossed the wire). A Send2Press® SiteWatch™ report follows the next day which includes from 50-300 links to sites running your news story, that we track (varies by plan level, as the "EXTENDED" plan will have many more sites tracked). We *do* provide PDFs showing newspapers, magazines, and broadcast outlets your news is sent to — please see "where do you send news" above.


Click here to learn more about reports and tracking
FAQ: Are there any word length limits?
Our "Standard" (formerly Silver) plans, have a base word length limit of 800 words. Our "Extended" (formerly Blue) level plans, have a base word length limit of 400 words (headline, dateline and media contact info count in length). Longer releases have an upcharge (for Extended plans, cost is $75 for ea. 100 words or fraction over 400 — see the full Help/FAQs page for how to calculate length).


Click here for info no how to calculate word lengths
FAQ: How fast can my news go out - what is the deadline?
We can normally get any project out within about two hours (sometimes longer on Mondays, or last couple days of the month) of when it's submitted during our normal business hours of 9 a.m. to 5 p.m. PST/PDT Mon.-Fri (California time). For projects to be scheduled for "early next morning" (such as 7 a.m. EST/EDT), we need to have the project in prior to the previous day close of business. We obviously cannot set-up projects to push to media prior to when we're open the next day, if you submit after we close the prior working day.


Click here to learn more about daily cutoff and deadlines
FAQ: What are the format and minimum requirements?
We generally follow Associated Press (A.P.) style, and so each release must have headline, dateline, body of release, and contact info so that media can follow up. We prefer MS Word file for release (or .rtf), and images can be any format; we cannot use PDFs, MS Works, or Apple Pages files. All releases must have proper "attribution" in headline or first paragraph (company or person name of WHO is announcing the news). See the following link for step-by-step examples and some issues to be aware of related to content and Google News. Sub-heads (secondary headlines or "decks" are not supported on most Web sites.


Click here to see requirements and examples
FAQ: What successes have clients had with your services?
We have a highly detailed customer testimonials and successes repository you may review using the link below. Keep in mind we have been sending news to the media on behalf of our clients for more than 25 years*, and the Send2Press service has been online since 2000*, and so we have a wealth of archival information on client successes (placement in the media), and many testimonials you may review. (*Send2Press was spun off of our corporate PR services in 1997 as Mindset Netwire, before finally becoming the Send2Press® service brand in 2000. Send2Press is a service of Neotrope, established in 1983.)


Click here to see client media placements
Jump to Additional Information: