Today is Sun., Apr 26, 2015

Questions? Call Toll-Free:


1.866.473.5924 (in U.S.)


Main phone: 1.310.373.4856
We're in California, USA.

Normal Business Hours are:

9 a.m. to 5 p.m. Mon-Fri. PT

Frequently Asked Questions

Quick Links:

Our Services:

Our Clients:

Our Company:
Send2Press® Newswire is a service of Neotrope®, established Jan. of 1983 in Redondo Beach, Calif., USA.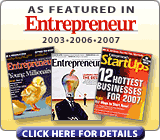 OK: Apr. 26, 2015

Read Privacy Statement
Follow Send2Press News
on Social Media

View all press releases


About Neotrope and Send
2
Press
Oct/Nov. 2014 News
---
We're still working on our 2015 site revamp, moving to a fully responsive platform and "https/SSL" for all site pages. During the remodeling please pardon mess a bit longer, as we continue to retire the 2009/11 website. (Old pages are bordered and have this notice; new pages do not.) :-)
---
What's New: As of March 1, we have retired our "Extended" level plans in favor of NEW "Premium" plans. New plans include promoted social media marketing campaign ($99 value) with click-tracking. We have also brought back the econo online post plan for $49, by popular request.

SEE COUPONS PAGE FOR SPECIAL OFFERS AND PROMOTIONS
Thank you for your interest in our press release services. Since 1983 Neotrope®, a privately held company in California, has provided best-in-class personalized and targeted news distribution Direct-to-Editors™, along with professional press release writing by an accredited PR staff, as well as agency of record services for small to medium businesses. With nearly 30 years of experience in both traditional and modern public relations practices, our company can help you "get the word out" about your business, product, service, or industry expertise as an opinion leader.

Celebrating its 10th anniversary in 2010, Send2Press® (a service of Neotrope®) offers affordable news distribution and alternative placement of news content to improve its "persistence" and avoid the one-time scattershot approach of traditional news dissemination. And, unlike the majority of our competition, our pedigree is well documented and can be researched both online and off.

This page provides a brief overview of our company and history. For additional information, please explore the links found in the navigation bar at top and/or left side of each page.
In addition to sending news directly to working journalists, freelancers, and print and broadcast media, Send2Press places news into clipping services, online news sources and social networks by hand, aggregation partners worldwide, and deep into search engines using proprietary ContextEngine® and SEO+PR™ keyword ranking technology developed by Neotrope over the past 15 years.

Send2Press is unique because it was the first newswire service with staff entirely comprised of accredited public relations (PR) professionals, best-selling authors, working journalists, and marketing experts in both online and print/broadcast arenas. Staff holds memberships in organizations like PRSA, ASCAP, and the Public Relations Association of Western North Carolina, among others.

A service of Neotrope®, Send2Press was originally "spun off" in 1997 as a customer-only offering to provide more affordable press release services for those unable to engage the company's corporate PR offerings. It became a widely available service in 2000 when it moved to its own Web site at www.Send2Press.com. Services are powered by Neotrope's exclusive Direct-to-Editors™ media databases, PRTrax™ online SEO tracking, and ContextEngine® deep-linking technologies.

Highly regarded for both its credibility and its professional staff, the Send2Press service has been widely featured in the media, including The Washington Post, United Press International, and many others. Send2Press has been a recommended and featured resource in Entrepreneur magazine on three occasions since 2003.
Since 1983 Neotrope has provided affordable targeted news dissemination Direct-to-Editors™, professional press release writing, and agency of record services to small and medium businesses, along with services like photography, graphic design, Web development/hosting, and search engine optimization and marketing. The company pioneered the concept of search optimization of press release content back in 1997. All Neotrope/Send2Press staff are accredited public relations (PR) professionals and/or working journalists. Neotrope is a privately held, 100% U.S.-based, company involved in both brand marketing, but also entertainment publishing.
Neotrope is a member of the Better Business Bureau (BBB) and BBBOnLine Program; a member of GS1 (formerly Uniform Code Council) and can generate barcodes; is listed with Bowker for ISBNs; is listed with the RIAA for ISRCs; and was an INC. 5000 company in 2009. Neotrope is a registered trademark in the U.S. and other countries.
Neotrope currently has numerous diverse ventures including a book publishing unit, music publishing unit, SEO offering, Web development unit, and has offered almost every kind of brand identity, PR, and marketing solution over the past 25 years. In 1987 the company owned its own Multilith 1250N 2-color offset printing press and digital typesetting service. In 1994 the company was at the forefront of Web site development and e-book publishing.
In 1996 the company began providing DotComMojo™ SEO/SEM for technology companies, began offering customized e-commerce platforms and Web hosting (1996-2005), and in 1997 began optimizing press releases for search engines. In 2000, Send2Press was launched as a standalone service. In 2001 the company was highly involved in digital video capture, editing, and hosting online, including integration with e-commerce solutions. The company currently has two top-of-the-line Web servers located in Texas, and a complete Apple Logic Pro based recording studio, as well as graphic design and content development suite.
Neotrope brands include ContextEngine®, Send2Press®, Mindstock® and many others.
The Neotrope News Network features nearly 100 content portals such as Publishers Newswire™, Music Industry Newswire™, Advertising Industry Newswire™, California Newswire®, Florida Newswire™, Massachusetts Newswire™, eNewsChannels™, Mass Media Content™, and CitizenWire™, among
many
others.
With over 25 years of experience as a brand identity, PR and marketing company, Neotrope has a clear advantage over the "newbie" companies offering online newswire services. And none of these younger firms have the expertise and track record of our team. Send2Press is a
true
newswire, managing our own media contact databases, our own online news network, and with accredited PR staff that work a little harder to "get the word out" about your news.

Verify Our Company Credentials
About the Company Founders
Our company was co-founded by best-selling author, professor, and lecturer / consultant Dr. J.L. Simmons, PhD, and graphic designer and multimedia artist / photographer / musician / journalist, Christopher Laird Simmons.
Dr. Simmons wrote his first press release for a self-published book
It's Happening
in 1970, which led to mention in
TIME
magazine and the book being picked up by Knopf. Over the next 30 years, Dr. Simmons appeared on hundreds of television and radio programs and in newspapers and magazines, largely due to his own marketing and PR abilities.
Christopher composed his first release in 1981 for his own self-published work, which led to a quarter-page in
Playboy
magazine's June 1982 "Potpourri" section; this later led to PR work for California entertainment and start-up companies, as an extension of his design and photography freelance work, and the launch of Neotrope in 1983 (the company launched as Mindset, and later became Neotrope). As a journalist, Christopher sold his first article to a national magazine in 1984, and has since written for a wide variety of local and national magazines.
As a recognized technologist, Internet marketing guru, and public relations professional, Christopher Simmons is frequently interviewed by such diverse organizations as
Entrepreneur
magazine,
The Chicago Post Tribune, Monster.com, PC World, Publishing Basics
radio, and
Trendwatch
. He has been on the launch team of numerous successful companies including MacMall®, FindWhat.com, and (of course) Neotrope. He served as a judge on the PRSA "Excellence in Technology Journalism" awards for three years, and has been invited to speak at numerous trade shows including Seybold.

Meet Our Editorial Team
Jump to Additional Information: