Today is Tue., Oct 03, 2023

Questions? Call Toll-Free:


1.866.473.5924 (in U.S.)


Main phone: 1.310.373.4856
We're in California, USA.

Normal Business Hours are:

9 a.m. to 5 p.m. Mon-Fri. PT

Frequently Asked Questions

Quick Links:

Our Services:

Our Clients:

Our Company:
Send2Press® Newswire is a service of Neotrope®, established Jan. of 1983 in Redondo Beach, Calif., USA.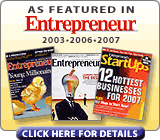 OK: Oct. 03, 2023

Read Privacy Statement
Follow Send2Press News
on Social Media

View all press releases


Legal Statement and Terms of Use
Introduction
NOTICE: while we are hard at work on our new 2019 website, this page is a bit old and moldy as of 2018. Please pardon the seriously mess on the old 2011 versions of pages like this one.
The information on this page, below, covers the Terms of Use and User Agreement for this Website (www.Send2Press.com and sub-domains); it also provides our legal notices, and information regarding trademarks and service marks owned and/or claimed by Neotrope®. Send2Press® is a service of Neotrope.

All material on this Website (including but not limited to: text, graphics, logos, styles, HTML, RSS, PHP, JavaScript, other pogramming code, and all textual and visual works) is Copyright © 1983-2018 Neotrope, all rights reserved under U.S. and international copyright conventions.

Additionally, separate Terms of Use for our press release content (news releases issued on behalf of our clients), can be found at the bottom of each main news release page (the main story; not the print, text, or PDF versions) including a Creative Commons license. For our clients, we have a separate Terms of Service (TOS) agreement which must be agreed to when ordering our press release writing and targeted news dissemination services.

If you are unable or unwilling to abide by our Terms of Use and User Agreement below), you must leave this site immmediately. The Terms of Use information on this page refers to all company information, staff information, how-to articles, service information, client testimonials and successes and related information.

Trademarks
Registered Trademarks and Service Marks:
Send2Press® and Neotrope® are U.S. registered trademarks and service marks of
Neotrope
®, all rights reserved. PRtrax™ (PRtracks) and PRpurls™ are trademarks of Neotrope.
Neotrope is a trademark registered in the U.S. and Europe, in multiple industry categories including advertising, PR, publishing, clothing, computer services, and related entertainment mediums.
Terms of Use and User Agreement for Send2Press.com
Terms of Use
By using Neotrope's www.Send2Press.com Web site ("NEOTROPE WEB SITE(s)"), you hereby agree to be bound by all of the terms and conditions contained in this User Agreement ("Agreement").

This agreement extends to other Neotrope Web sites including, but not limited to those found above under "trademarks," which may contain recriprocal and/or shared links with content on this site.

NEOTROPE reserves the right at its sole discretion to change the terms of this Agreement and will notify users of any such changes only by updating this page. Your continued use of the NEOTROPE WEB SITE(s) after the posting of any notice of change in terms shall constitute your acceptance to be bound by any such changes. Last updated: October 14, 2018.
1. LIMITATIONS ON USE
Copyright and Restrictions:
All information displayed, transmitted or carried on the NEOTROPE WEB SITE(s) (including, but not limited to, directories, guides, news articles, opinions, reviews, text, photographs, images, illustrations, audio clips, video clips, trademarks, service marks and the like, collectively the "Content") is protected by copyright and other intellectual property laws.
The Content is owned by NEOTROPE, its affiliates or third party licensors. You may not modify, publish, transfer, transmit, sell, lease, reproduce, create derivative work from, distribute, repost, perform, display, or in any way commercially exploit any of the Content or infringe upon trademarks or service marks contained in such Content.
You agree to abide by all copyright notices and restrictions attached to any Content accessed through the NEOTROPE WEB SITE(s), not to alter the Content in any way, and not to alter or remove any trademark, copyright or any other notice from copies of the Content.
Press Release Content:
Press releases issued by Neotrope/Send2Press on behalf of its clients and found collectively under the /newswire/ directory, may be repurposed per normal publishing and fair use conventions, and per the Creative Commons Attribution-Noncommercial 3.0 License. These terms are found at bottom of each "article" version of the press release, and will generally be noted as follows:
This "article" version of the issued press release is Copr. © 1983-2010 Neotrope/Send2Press. You may freely link to this article version of the press release or may use the release text as the basis for an original article or news posting. If the content is copied verbatim via a scraping or copy/paste method, the news item must be properly "attributed" to Send2Press® Newswire as the originating wire service for this story.
Specificallty, you MAY utilize the raw (ASCII text) press release news content found in our news release archives on Send2Press.com as the basis for original articles, research, and reproduction, archiving, and redistribution, provided the content is not claimed to have been distributed or originated by a direct competitor of Neotrope/Send2Press, or otherwise grossly mis-represented. Fair use is granted to ALL legitimate news organizations, journalists, editors, researchers and publishers.
Permitted Use of General Content:
You may make a single copy of the Content displayed on the NEOTROPE WEB SITE(s) for personal, noncommercial use only, provided that you do not remove any trademarks, copyright and any other notice contained in such Content. You shall not archive or retain any Content in any form without the written permission from NEOTROPE.
You may not distribute (including via e-mail or the Internet), or otherwise make available, copies to others, whether or not for payment or other consideration, without the written permission from NEOTROPE.
You may submit requests for permission to reproduce in writing to:
NEOTROPE - Attn: Send2Press
4332 W. 230th STREET
TORRANCE, CA 90505, USA
Changes in NEOTROPE WEB SITE(s):
NEOTROPE may modify, suspend, discontinue or restrict the use of any portion of the NEOTROPE WEB SITE(s), including the availability of any Content feature, at any time and without notice or liability. All content originated on behalf of clients is subject to our Terms of Service (TOS).
2. GENERAL DISCLAIMER AND LIMITATION OF LIABILITY
THE NEOTROPE WEB SITE(s) CONTAINS FACTS, VIEWS, OPINIONS, STATEMENTS AND RECOMMENDATIONS OF THIRD PARTY INDIVIDUALS AND ORGANIZATIONS. NEOTROPE.COM DOES NOT REPRESENT OR ENDORSE THE ACCURACY, CURRENTNESS OR RELIABILITY OF ANY ADVICE, OPINION, STATEMENT OR OTHER INFORMATION DISPLAYED, UPLOADED OR DISTRIBUTED THROUGH THE NEOTROPE WEB SITE(s). YOU ACKNOWLEDGE THAT ANY RELIANCE UPON ANY SUCH OPINION, ADVICE, STATEMENT OR INFORMATION SHALL BE AT YOUR SOLE RISK.

NEOTROPE MAKES NO WARRANTY REGARDING THE NEOTROPE WEB SITE(s) OR ANY CONTENT, SERVICES OR PRODUCTS PROVIDED THROUGH OR IN CONNECTION WITH THE NEOTROPE WEB SITE(s). NEOTROPE EXPRESSLY DISCLAIMS ANY AND ALL WARRANTIES, EXPRESS OR IMPLIED, INCLUDING, WITHOUT LIMITATION: (A) ANY WARRANTIES AS TO THE AVAILABILITY, ACCURACY, COMPLETENESS OR CONTENT OF INFORMATION, PRODUCTS OR SERVICES WHICH ARE PART OF THE NEOTROPE WEB SITE(s); AND (B) WARRANTIES OF FITNESS FOR A PARTICULAR PURPOSE, OR MERCHANTABILITY OR AGAINST INFRINGEMENT.

IN NO EVENT WILL NEOTROPE, ITS AFFILATES, LICENSORS, EMPLOYEES, AGENTS OR CONTRACTORS BE LIABLE TO YOU FOR ANY DAMAGES OR LOSSES, INCLUDING WITHOUT LIMITATION INDIRECT, CONSEQUENTIAL, SPECIAL, INCIDENTAL OR PUNITIVE DAMAGES RESULTING FROM OR CAUSED BY THE NEOTROPE WEB SITE(s), ITS PUBLIC POSTING BULLETIN BOARDS, ITS CONTENT OR ANY ERRORS OR OMISSIONS IN ITS CONTENT, EVEN IF ADVISED OF THE POSSIBLITY OF SUCH DAMAGES.

ANY LIABILITY OF NEOTROPE, ITS AFFILIATES, LICENSORS, EMPLOYEES, AGENTS OR CONTRACTORS, INCLUDING WITHOUT LIMITATION ANY LIABILITY FOR DAMAGES CAUSED OR ALLEGEDLY CAUSED BY ANY FAILURE OF PERFORMANCE, ERROR, OMISSION, INTERRUPTION, DELETION, DEFECT, DELAY IN OPERATION OR TRANSMISSION, COMPUTER VIRUS, COMMUNICATIONS LINE FAILURE, THEFT OR DESTRUCTION OR UNAUTHORIZED ACCESS TO, ALTERATION OF, OR USE OF RECORDS, WHETHER FOR BREACH OF CONTRACT, TORTIOUS BEHAVIOR, NEGLIGENCE, OR UNDER ANY OTHER CAUSE OF ACTION, SHALL BE STRICTLY LIMITED TO THE AMOUNT PAID TO NEOTROPE BY OR ON BEHALF OF YOU IN CONNECTION WITH THE NEOTROPE WEB SITE(s) IN THE 12 MONTHS PRIOR TO THE CLAIMED INJURY OR DAMAGE.
3. MISCELLANEOUS
This Agreement shall be governed by and construed in accordance with the laws of the State of California, without regard to its conflicts of law provisions. Any cause of action with respect to this Agreement and your rights and obligations must be filed in the County of Los Angeles, State of California within one year after the cause of action, otherwise the cause shall be barred.
For questions about the policy above, please
contact us
.