Press Release Distribution Services from Send2Press Newswire
This page provides an overview of our targeted news distribution services including information about what we do and service pricing.
Premium Services since 1983
Send2Press®, a service of Neotrope®, delivers targeted press release distribution Direct-to-Editors™ at print and broadcast media, professional press release writing, best-in-class "white hat" SEO, and syndication to online media and news aggregators. We also include a social media marketing campaign with every distribution plan ($99 value).

Neotrope's Send2Press Newswire service and the Neotrope News Network provide a unique solution for dissemination and persistence of news content to targeted media. We offer the only proven, credible and experienced newswire service which was the first in the industry to be fully staffed by current and former professional journalists, and accredited public relations (PR) professionals. We're proud to be a fully U.S. based company, located in Torrance, Calif. (Los Angeles), USA.
Direct-to-Editors™ Media Targeting
As a true newswire service, managing our own media contact databases for over 30 years (Send2Press was launched as a spin-off of Neotrope's PR business in 2000), we send news content to the media, and all dissemination is highly targeted. Specifically this means we don't send cooking news to car magazines, and we identify specific editors at publications so that the food editor at The New York Times doesn't receive book news (unless it's a cookbook!).

Our media databases comprise over 40,000 U.S. media outlets. Our daily opt-in media, RSS feeds, exclusive Neotrope News Network sites, the Financial Content Network, push to traditional wires like AP and Reuters, and intake by syndicators like LexisNexis, Newsbank, ProQuest, and others, help increase your online and offline visibility at the best price vs. ROI in the industry.
Direct-to-Editors™ targeted news dissemination since 1983.
Quick Compare: Our 4 Most Popular Plans
Our Most Popular Plans "At a Glance": These four example plans include targeted press release push by email to U.S. magazines and daily media (newspapers + broadcast), plus online and social media push.
For 2017 we have merged the "Standard Industry Focus" and "Standard Regional" plans.
Budget U.S. state distribution is only $99.
Questions? Call (310) 373-4856
Business Hours: 9 a.m. to 5 p.m. PST/PDT Mon.-Fri. (closed Sat./Sun.). We are in California, USA.
Email: help @ send2press.com
View Complete Price List View Writing Services
Scroll down this page for an overview of the features and benefits of our press release distribution services
Anyone that needs any kind of press release should use Send2Press' services. I have used Neotrope / Send2Press since 2003 and refer every client to them as well. The team delivers an array of services beyond and above most; from press release distribution with search optimization, to social media push and PR writing
— Loren Weisman, author, "Music Business for Dummies"
Testimonials Client Successes Client Projects
How our Press Release Distribution Works
Send2Press® has no monthly subscription or annual membership fees — pay as you go and all pricing is per release issued. Add optional press release writing, working with PR pro, to any distribution plan for $199.
Our Standard Level Plans include targeted Direct-to-Editors™ press release distribution services by email, provided by Send2Press® with the most-wanted features for reaching traditional and social media.
Our Premium Level Plans include all the Standard plan features, but provide additional "Tier 1" services from PR Newswire® (PRN) through our exclusive partnership — this combination offers the most comprehensive yet affordable plans in the PR industry. To clarify, this means your news pushes through two complete wire services; we're not simply reselling PRN's service under our label, as most other partners do!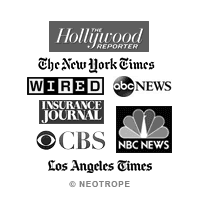 Direct-to-Editors™ Media Targeting
Standard Plans
Premium Plans
With Send2Press you can reach interested U.S. media by email using our Direct-to-Editors™ database, managed by Neotrope for over 30 years.
We target editors by name at national print magazines by topics related to your actual news announcement. We target newspapers by specific editor where possible (e.g., entertainment editor at
L.A. Times
and not generic mailbox), and reach the top television and news/talk radio outlets nationwide. Our
Standard National
plan reaches over 6,000 daily media outlets in the U.S. by email, plus the Associated Press (AP). Our
Premium National PLUS
plan reaches over 17,000 media outlets including premium placement in
Reuters
.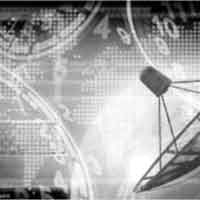 Powerful Reach to Traditional Wire Services
With our industry-leading Premium PLUS plans, your news will reach over 22,000 news rooms, comprising over 17,000 newspaper and broadcast outlets.
Reach top news systems like: AFX News/Agence France-Presse, Asahi Shimbun Publishing, AP Local, Associated Press All News Network, Bay City News Service, Bloomberg News, City News Service, Dow Jones Newswires, London Features International, Los Angeles Newspaper Group, Knight-Ridder/Tribune Info. Services, New America Media, Reuters, Scripps-Howard, Tailor News Service, Tribune Media Services, and United Press International.
(Note: some wires may vary by state.)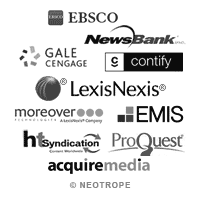 Inclusion in Leading Information Systems
Standard Plans
Premium Plans
Send2Press pushes your news to the top information systems worldwide.
With all plans your news is archived by leading data providers including: Aquiremedia,
Athena/Contify
, EBSCO Information Services, EMIS/Euromoney, Gale Cengage,
HTMedia
, LexisNexis, Moreover, Newsbank, Proquest, Thomson Reuters, and others. These systems are used by researchers, e-library systems, news publishers, students and professional content aggregators. As a strategic partner with many of these providers, your news is also offered to hundreds of news systems in 10 countries at no added cost.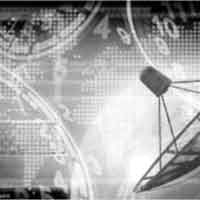 Online Syndication to Real News Sites
Standard Plans
Premium Plans
With all Send2Press news distribution plans, your story is automatically syndicated onto real news portals, and not just junk content sites or blogs.
Our exclusive partnership with the Neotrope® News Network publishes your story onto top national news sites like
California Newswire®
, Florida Newswire™, Massachusetts Newswire™,
eNewsChannels™
, FreeNewsArticles™ and many more. Content partners include: BroadwayWorld, DigitalJournal,
TippNews/Ohio
, 4-Traders.com, Digital Journal, and others. Our content appears in
Apple News
, Bing News, and
Google News
(with
Premium
plans news also appears in Yahoo! Finance). The FC Network hosts news on over 100 sites including
AZcentral
, BioSpace, CEOWorld, WND, and more (FC sites don't appear well in search). With our
Premium
plans, news also appears in the BizJournals network, Frankly/Worldnow broadcast websites (TV/radio websites), and pushes to 6,500 websites worldwide for maximum online visibility.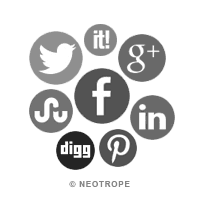 Social Media Campaign Included
Standard Plans
Premium Plans
Send2Press hand-submits news to top social platforms.
With all plans (except
Econo
) we personally hand-submit your news to the top social media sites with custom #tags, headlines, images and excerpts. Sites include: Digg,
Facebook
,
Google+
,
LinkedIn
,
Pinterest
,
StumbleUpon
,
ScoopIt!
and
Twitter
. Reach our followers plus new audiences based on targeted #tags related to your story! By using a custom PRpurls™ shortcode, we also track click-throughs for measurable social ROI (100+ clicks typical in first 24 hours to our main site).
Save 10% on Your First Program Now
Easy "pay-as-you-go" plans with no monthly or annual "subscription" fees

Pricing starts at $99 for a Standard State distribution, or $199 for a National distribution plan. Move up to our Premium National plan for just $499. Add a full writing service with phone interview, working with a PR pro for $199.
(Pricing before discount).
Standard vs. Premium Distribution Plans
Understanding our Two Service Plan Levels for Press Release Distribution
We offer two distinct levels of distribution: Our Standard Level Plans include targeted Direct-to-Editors™ distribution services provided by Send2Press® with the most-wanted features for reaching both traditional and new media. Our Premium Level Plans include all the Standard plan features, but provide additional "Tier 1" services from PR Newswire® — this combination offers the most comprehensive yet affordable plans in the industry.
Quick Compare ~ Standard vs. Premium PLUS Plans:
STANDARD PLAN FEATURES**
Distribution via Send2Press® Newswire
Daily Media: Direct-to-Editors™ distribution to U.S. newspapers and broadcast by email, not just placement into online newsroom systems. Option for local, regional or national push. 'National" plan reaches 6,000+ media outlets directly (report provided).
National Magazines: Reach all applicable national trade pubs relevant to your news by industry (e.g., books, food, technology, entertainment) in our media dbase by email.
AP: push to local or national AP bureau.
Social Media: Custom social media campaign embeds/shares your news item to top social platforms with #tags and your @account meta data, image and excerpt.
Multimedia: Free photo and video support.
Syndication: Online placement to 150+ websites via Financial Content Network (AZCentral.com, etc.), and the Neotrope® News Network (CaliforniaNewswire®, etc.); plus top information systems like Contify, LexisNexis, Moreover, Newsbank and ProQuest; Apple News, Google News and Bing News (not all sites will appear in Google/Bing.)
Reporting: PRtrax™ clip report dashboard plus PRpurls™ click-through tracking shows ROI of social media engagement.
NOTE: See disclaimer below.
U.S. National Distribution only $199.
PREMIUM PLUS PLAN FEATURES**
Distribution via Send2Press® + PR Newswire®
Includes ALL features of Standard level plans (at left), with addition of the following "tier 1" features via PRN:
Placement on PRN for Journalists (PRNJ) with up to 100,000 registered users.
Push to 10,000 online sites worldwide.
Premium placement in Reuters.
Placement in 22,000 news rooms comprising 17,500 newspapers, radio and TV outlets.
Placement on additional finance sites including Yahoo! Finance, MarketWatch, etc.
Additional daily media micro-targets in dateline state.
Push to PRN "comp trades" (national magazines).
Additional online syndication to top radio and TV websites via Frankly/Worldnow broadcast websites including FOX News and ABC stations.
Placement on nationwide BizJournals websites.
Sharing to PRN social media accounts.
PRN ReleaseWatch™ Clip Report and full PRN Visibility Report Dashboard with reader metrics and media tracking (no PRN account required).
When using Send2Press, there is no annual membership fee for PR Newswire services, and no verbal phone confirmation required.
NOTE: See disclaimer below.
U.S. National Distribution only $499.
View Complete Price List View Writing Plan Features
**DISCLAIMER: All features offered subject to our normal disclaimers and Terms of Service (TOS). Neither Send2Press or PRN can "guarantee" placement on any specific website or social media system due to circumstances outside our control, other than our own properties.
Neotrope/Send2Press has been a PR Newswire® strategic partner since 2002
Our value-add plans provide greater reach, at lower cost, than using PRN directly.
*Some PRN features may be subject to change without prior notice (outside our control).
Learn More About What We Do
Press Release Distribution
Since 1983 we've been helping clients of all sizes and from all industries "get ink," plus raise awareness of their companies and brands. Over the past 20 years we've also specialized in raising online visibility. A full U.S. National Distribution Plan starts at $199.
Press Release Writing Services
For over 30 years we've been helping our clients craft compelling messages to get in front of interested media folk. We've helped clients get major media coverage ("pick-ups") in every conceivable venue including traditional magazines, newspapers, broadcast and blogs.
Social Media Marketing Campaigns
Since 2005 we've been helping our clients use their press releases as "food" for social media marketing. Today, with most of our press release distribution plans, we include a social media promotion ($99 value); plus affordable upgrades to "social boost" your news.
We can target your news to make sure the right people on Twitter and Facebook see your message!
How to Order Send2Press Services
Explore Service Plans: Review our press release writing and distribution service plans, pricing, and deliverables.
Review Requirements: Review our minimum content and photo requirements, deadlines and FAQs.
Order Services: In our secure order system, add desired service(s) to shopping cart and checkout.
Submit Project: After checkout (payment), upload file(s) on our simple project form and schedule.
Need Help? Call toll-free 1-866-473-5924 or local: 310-373-4856
Normal business hours: 9 a.m. - 5 p.m. PST/PDT, Mon. - Fri., in Calif. USA.
IMPORTANT DISCLAIMERS: All services are pre-paid and ordered online, and are offered subject to our Terms of Service (TOS) and Acceptable Content Policy (ACP). Placement of news on any website is subject to that site's editorial policies. Social media outlets noted in features subject to change. Some news systems and/or aggregators may suffer service outages outside our control. Some systems, including Google News, may skip "stale or duplicate" news content or certain advertorial material; neither Send2Press nor PRN can "guarantee" placement on any specific news system or social media outlet listed in the Send2Press feature descriptions. Please see our Help/Getting Started ("Requirements") for news content we will not accept. All transmitted news content will be conformed to AP Style where necessary without prior preview or approval and to meet our format requirements (see our Help/Getting Started for information; you may request AP format review at no cost for submitted projects).