Introduction
The information on this page, below, helps you to verify our company, as well as security information related to our Web servers and e-commerce system(s) for ordering our services online. Reviewing this information can be important since many companies who sell similar, but not comparable, services online can easily be found — through many research methods — to be providing mis-leading or dishonest information about their business history and capabilities. In contrast, Neotrope/Send2Press believes in providing as much "transparent" information about our business practices as possible.

Send2Press is a service of Neotrope®, which was spun-off of the main company as a unique brand in 2000. It was technically originally founded as a client-only offering in 1997 (as "Mindset Netwire"). Neotrope has been providing PR and news dissemination for clients since Jan. 1983.

The security and verification information below applies to this web site (www.Send2Press.com) you are now visiting and viewing, as well as to the company known as NEOTROPE®.
The information on this page may be used to verify:
that we are who we say we are, and to verify you are on the correct web site for Neotrope/Send2Press;
that we are a legitimate U.S. based company (not merely a web site pretending to be a real company!);
to verify our secure order system for placing orders for our services online;
and to verify the number of years we have been in business, and other "bona fides" (credentials).
Who is Neotrope?
Neotrope® is a privately-held company, established January of 1983, in Redondo Beach, California, by creative guru Christopher Laird Simmons. Over its 30+ year history, the company has been actively engaged in advertising, brand identity, content development, direct marketing, e-commerce, graphic design, newswire services, printing (brokerage and in-house offset press), photography, publishing (books, ebooks, posters, etc.), public relations (PR), search engine marketing (SEO/SEM), web design and hosting, and entertainment ventures (record label, clothing company, online magazines, etc).

This diversity has given us unique insight into the mindset of new business start-ups, entrepreneuers and visionaries seeking to grow awareness about their company, brands, and expertise.

The company was originally known as "Mindset" in the 1980s and mid 1990s (no relationship to any other company past or present with the word "Mindset" in their name), but later became Neotrope, which essentially translates as: neo as in "new" and tropia as in "hyperbole" — or, new hyperbole.

Neotrope is a member of GS1 US (formerly Uniform Code Council), and can generate barcodes; is listed with the RIAA to generate ISRC codes for music identification; is listed with Bowker's and has its own ISBNs for book publishing; is listed with D&B/Dun & Bradstreet (but not rated, as the company is a "cash business" and does not carry balances); and is a member in good standing of the Better Business Bureau (BBB) with A+ Rating. Neotrope is trademark and service mark, registered in the U.S. and other countries.

Send2Press® was established in 1997 as a "spin off" of the company's "Mindset Media" public relations and news dissemination services, first offered in 1983. The venture, now called Send2Press (as of 2000), was originally known as "Mindset Netwire" (then MindsetNetwire.com and PRnetwire.com) and was initially only offered to our corporate PR, web design/hosting, and e-commerce/marketing clients. In 1999, the venture was opened up to the public as the online audience began to grow, and formally became known as Send2Press. As of 2015, Send2Press Newswire (Send2Press.com) is celebrating its 15th anniversary as a dedicated publicly offered service. Experienced web surfers can check the Wayback Machine (archive.org) to view some of our historical pages, as further verification of our history.

Send2Press is the natural evolution of our traditional public relations and news dissemination business and the migration of the PR business to the Internet. Send2Press is a U.S. registered trademark and service mark of Neotrope.
Member: Better Business Bureau (BBB)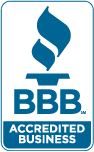 BBB Accreditation, Rating: A+. Neotrope® is a member in good standing of the Better Business Bureau since 1997, with an "A+" (highest rating). Neotrope meets all Better Business Bureau accreditation standards and is authorized to display the BBB Accredited Business seal. You may click the BBB Accredited Business logo at right or the link below to verify our status. As a service of Neotrope, Send2Press.com has been authorized to display the "BBB Accredited Business" logo.

Click to verify us with BBB

BBB has determined that Neotrope meets BBB accreditation standards, which include a commitment to make a good faith effort to resolve any consumer complaints. BBB Accredited Businesses pay a fee for accreditation review/monitoring and for support of BBB services to the public.

Clicking the BBB confirmation links will verify, regarding Neotrope: "This business has been operating since 01/01/1983;" and, "This business was accredited by BBB on 10/11/1997."
Verify Payment Security Systems
HTTPS Encryption: When you connect to our web server to place an order for our services, there are multiple security protocols in place, with the most well-known being HTTPS/TLS (formerly SSL), which creates a unique connection between your web browser and our site. When this connection is in place, your browser will identify this connection through a visible "lock" icon or similar identifier (varies by browser, such as Chrome, Firefox, IE, Edge, Safari, etc.).

Click to verify our HTTPS/TLS Certificate

While a number of vulnerabilities on the Internet were uncovered in 2014/15 ("heartbleed", etc.), we work hard to keep our servers fully patched as soon as any such issue arises; and we never store your credit card data on our server as part of our PCI-DSS security compliance validation (see below).

Https Everywhere: As part of the "https everywhere" initiative, all pages on our web site (including this one) load via HTTPS/TLS as of Dec. 1, 2014; not just store pages.

Note: Transport Layer Security (TLS) and its predecessor, Secure Sockets Layer (SSL), both frequently referred to as "SSL," are cryptographic protocols that provide communications security over a computer network.
PCI-DSS Certified Compliance: Neotrope's web server and Send2Press.com domain (hosting our secure order system) have been certified as secure by Trustwave as of December 2016, and as meeting the PCI DSS (Payment Card Industry Data Security Standard) requirements enacted by American Express, Discover, MasterCard and Visa, for secure online order systems. This periodic scan of our system tests for the latest known security weaknesses.

(NOTE: we are moving back to using Security Metrics™ as our PCI scanning vendor Spring 2017 and have discontinued using Trustwave effective March 1, 2017.)

Based upon information provided by NEOTROPE regarding its policies, procedures, and technical systems that store, process and/or transmit cardholder data, NEOTROPE has performed the required procedures to validate compliance with the PCI DSS.

Neotrope owns and operates its own secure web servers, in a Class-A secure datacenter (owned by IBM). This means no other companies or individuals own or host domains on the same system, or have access to the system in any way. This ensures no hacker can find an internal flaw by crossing domains or virtual machines within the same box, from their domain/account. Our system uses dynamic intrusion detection/blocking, and other methodologies to ensure the system is kept as secure as technically possible.

All credit card orders are verified, approved, and set for end of day batch processing in real-time. No critical personal data such as credit card number, card security code, or expiration date are ever stored on any system owned or operated by Neotrope/Send2Press. Any unforseen breach of our systems either online or offline would still not result in loss of any sensitive customer data.

Secure eCommerce Payment Gateway with STRIPE:
Stripe is "the best way to accept payments online and in mobile apps." Stripe handles billions of dollars every year for forward-thinking businesses around the world.

Neotrope/Send2Press chose Stripe as its new payment partner after a 6-month evaluation and testing process and moved our payment platform to Stripe effective January 1, 2017. We use the maximum level security settings offered by Stripe, including address verification (AVS), and Stripe's "Radar" anti-fraud screening platform.

Stripe Radar scans every payment using the most relevant signals to help detect and block fraud. And Radar's algorithms are constantly tweaked by Stripe engineers to adapt to new fraud vectors. Radar analyzes every single credit card payment made across all of the hundreds of thousands of Stripe users to build up risk behavioral data.

Stripe's investors include Sequoia Capital, Andreessen Horowitz, and PayPal co-founders Peter Thiel, Max Levchin, and Elon Musk.

(NOTE: Originally, starting in 1998, Neotrope had used Authorize.Net as its secure payment gateway to verify and process credit cards in real time. Neotrope/Send2Press switched to using Stripe effective January 1, 2017.)
Verify Company Locale with D&B
For additional verification of our company location in Torrance, Calif., you may visit the D&B Website (Dun & Bradstreet), at http://dnb.com/us/, and in the search box found top-right side, enter "Neotrope" in the Company Name box, then check the Other Business box, and select "California" in the drop-down State box. Press the blue Search > button, and you will see the following record:
HQ NEOTROPE 4332 W 230th St, Torrance, CA

NOTE: If you are so inclined you can order a basic D&B business report on Neotrope, but since we operate as a cash business the report provides limited value. Send2Press is a service of Neotrope, and is not a company, and so has no credit rating.
Calif. State Tax Permit, and DBA(s)
NEOTROPE has held a valid California State "Sales and Use Tax Permit" since Jan. 1, 1983.

Neotrope has maintained DBA ("doing business as") ficticious business name (FBN) statements on file with the County Clerk of Los Angeles County, California, for both Neotrope and Send2Press for more than 15 years. Prior to 2000, the company was simply known as "Mindset" and all tax, business, and DBA statements reflected that brand name, which is no longer in use (Neotrope has no relationship to any other company, with the word Mindset in their name).

You can verify a DBA for Neotrope and Send2Press are both on file, using the following search tool: L.A. County Registrar-Recorder/County Clerk. (Note: online record intentionally only shows two most recent filings, and not all past filings, which are renewed every 5 years).
Verify with U.S. Patent and Trademark Office

Because Neotrope owns numerous trademarks and service marks, this is one way to verify that Send2Press® and Neotrope® are legitimate brand names, as registered with the U.S. Patent and Trademark Office (USPTO); and not simply claimed brands, as are commonly found on most web sites. Neotrope is also a registered trademark in Europe.

To verify our trademarks with the USPTO: You will either go to the USPTO.gov web site, and click the "Search Trademark Database" link in middle colulmn, or simply use direct link to the search system ("TESS") below.

Click here for TESS Trademark Search

Once you are in the TESS trademark search system, click the first menu item "NEW USER SEARCH" where you may search for our trademarks under the following names:
• Neotrope [multiple "live" records, registered]
• Send2Press [1 "live" record, registered]
• California Newswire [1 "live" record, registered]

NOTE: In viewing the records you will note that they have been registered by Neotrope CEO/president and founder, Christopher Laird Simmons. You can also verify our permanent mailing address (P.O. Box in Redondo Beach, California, USA) is found in the trademark records as our legal business address. Attorney for our trademarks, both registered and pending, is Matthew J. Booth & Associates, PLLC.

Neotrope®, Send2Press®, and California Newswire® are U.S. registered trademarks and service marks of NEOTROPE, all rights reserved. Neotrope is a registered trademark in the U.S. and Europe.
Inc. 5000 List ~ 2009
In 2009, as the worldwide financial crises first began to reveal itself, Neotrope® made the Inc. 5000 list for the first time. We were at the very tail end of the list: #4664, but on the list nonetheless. While this is not a terribly remarkable achievement, it is one way of verifying our business since the company running the program verifies numerous business metrics including ownership and financials based on tax records.

Click here for Inc. 5000 Listing
Click here to view press release

The Inc. 5000 is essentially a "pay to play" psuedo-vanity award program; being among those listed does not truly mean you are "among the 5,000 fastest growing companies in America...." — it actually means you're among the 5,000 companies who paid to be on the list. For this reason, we no longer participate in the Inc. 5000 list program.