VANCOUVER, B.C., Canada, July 21, 2023 (SEND2PRESS NEWSWIRE) — A romantic fictional story that follows a long-time single mother's experience with grief, hope, faith, and healing. "Find Me on 4th Street" (ISBN: 978-0228884606; paperback) is Vancouver, B.C. author Colleen Kanten Carbol's debut novel at the age of 91.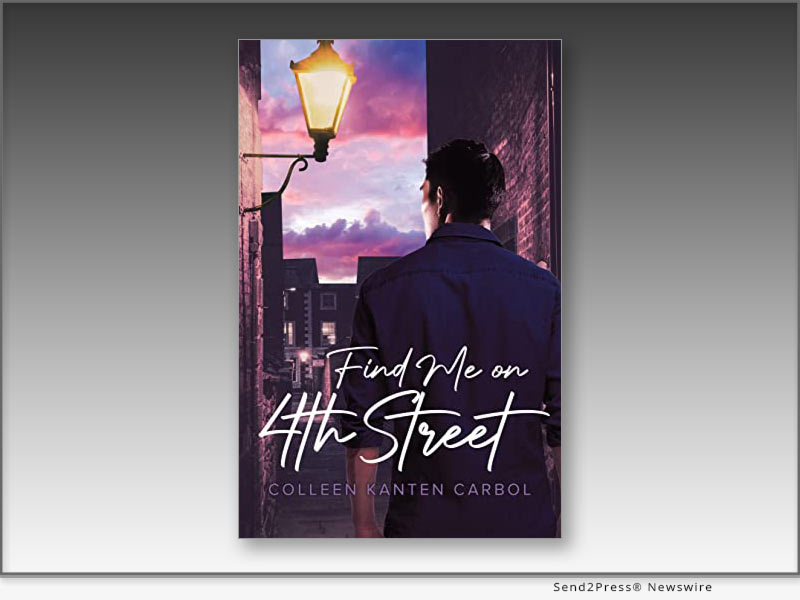 Image Caption: "Find Me on 4th Street" by author Colleen Kanten Carbol.
A new release, "Find Me on 4th Street," follows Jennifer Landrie, a long-time single mother who upon the graduation of her precocious daughter recognizes the opportunity she has been longing for. She can now open her very own coffee shop, knowing her employer and best friend Hank Larson will stand behind her.
The plan is in motion—that is, until she sets a menu in front of a striking young contractor. When Geoff Armistad flips off his tortoise-shell glasses, Jennifer is immediately dragged into echoes of the past. With eyes as laser-blue as her late husband's, Geoff represents more questions than answers. Furthermore, when feelings blossom for Hank—who may never abandon the memory of his deceased wife—Jennifer finds herself burdened by past grief and future hopes alike. As Geoff is contracted to help with the renovation of Jennifer's coffee shop, Jen's Place on Fourth Street could be the sanctuary of healing each of them needs, if only they would let it.
"Find Me on 4th Street" is an inspiring and heart-warming story that many readers will be able to relate to. Readers of the book have said it is "a very engaging story. Great character development. All in all a terrific read I found it hard to put down."
About the Author:
COLLEEN KANTEN CARBOL discovered her love of writing while communing with the bubbling brook near her childhood home in Red Deer, Alberta. She now delivers home-grown Canadian classics that offer hope for a simpler life in our busy times. She resides in beautiful British Columbia, just a hug away from her children and grandchildren and their menagerie of pets.
"Find Me on 4th Street" is available through Tellwell Publishing, Amazon, Barnes & Noble, Book Depository, and Booktopia.
Learn more at: https://colleenkantencarbol.com/
NOTE TO EDITORS:
Review copies of "Find Me on 4th Street" are available upon request to: https://colleenkantencarbol.com/contact/
News Source: Author Colleen Kanten Carbol