HADDONFIELD, N.J., Jan. 29, 2019 (SEND2PRESS NEWSWIRE) — Advanced Mediation Solutions and Princeton Financial Group are pleased to announce that they have teamed up to handle divorces for high net worth couples in New Jersey, New York, and Pennsylvania.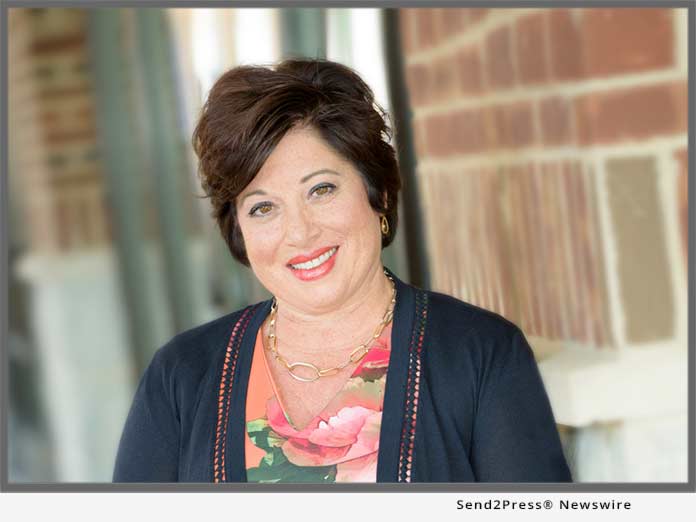 Divorce mediation has become an increasingly popular alternative for couples who want to dissolve their marriage. Mediation is appealing for divorcing couples because it allows them to complete the process in far less time, and for a fraction of the cost of traditional litigation. In recent years, a growing number of high net worth couples have opted for mediation as well, because it provides confidentiality and gives them more flexibility to be creative during the process.
In response to the rising demand for mediation among couples with significant and unique assets, Advanced Mediation Solutions and Princeton Financial Group have joined forces to provide a "one-stop" solution and help ensure a smooth and seamless divorce process for couples in this category.
"We saw that there was a real need to help high net worth couples who want to take advantage of mediation, but who may have been apprehensive about how they could resolve more complex issues with this process," says Roseann Vanella, founder of Advanced Mediation Solutions. "So, it made sense for us to partner with Princeton Financial Group to fill this need."
Princeton Financial Group has extensive experience working with business owners in a variety of industries. They know the importance of understanding each unique business, its structure and how internal and external factors will impact that business. They use a team approach, leveraging the experience and talents of their own team as well as their extensive professional network, to understand how the details can affect the bigger picture. The firm is also recognized for its extensive experience with multi-unit franchisee operations.
Jim Colitsas, a partner at Princeton Financial Group, specializes in support and alimony, and he has done a lot of work with attorneys and the court system. Jim brings a very realistic perspective that comes from countless hours working on these types of cases.
"I'm excited to be able to bring my expertise to help these couples stay out of the courtroom," Colitsas says. "I've seen the devastation that can happen when couples have to go through costly and protracted litigation, and I'm pleased to be able to help provide an alternative that can save them time, money, and lower the emotional stress that comes with getting a divorce."
How Does High Net Worth Divorce Mediation Work?
Mediation is a voluntary process that is facilitated by a neutral, third-party mediator with the goal of resolving the underlying issues (in a divorce) through a cooperative rather than combative approach. Sessions can be conducted in-person or remotely, depending on the needs and schedules of the participants.
In addition to the time and cost savings, many high net worth couples prefer divorce mediation because it gives them more control over the process, and it allows them to develop customized solutions that are more suitable to their unique circumstances. Business owners and professionals are visionaries, and mediation appeals to their creative nature.
Through mediation, participants have the opportunity to cooperate on a joint effort to forge a peaceable and workable agreement that both sides will be happy with. Participants can still hire attorneys at any time during the process and/or to have the agreement reviewed (by their attorneys) before it is finalized.
The partnership between Advanced Mediation Solutions and Princeton Financial Group provides divorcing couples with the experience and expertise needed to tackle some of the most complicated issues that may come up during a high net worth divorce.
These may include:
Business Valuations;
Analysis of Complicated Business Arrangements (e.g., stock options, deferred compensation, partnership buyout agreements);
Valuations for Real Estate Holdings;
Valuations for Complicated Investments (e.g., stocks, bonds, trusts, international investments);
Valuations for Unique Assets (e.g., art collections, jewelry, classic automobiles);
Complex Tax Implications of the Divorce.
AMS and PFG have already worked together for several years, and they have always had a shared philosophy of leveraging experts to help achieve the best possible outcome for their clients. They have access to a wide network of other professionals whom they work closely with and can bring in to help when needed. Participants are also free to bring in their own outside professionals to help with the process.
"Mediation is definitely now viewed by high net worth couples as a realistic approach to divorce, and we have seen numerous high-profile couples utilize this process. In fact, Jeff Bezos and his wife decided to settle their divorce amicably and announce it jointly on Twitter, and we wouldn't be surprised if they are mediating."
"We are excited about our joint partnership, because it puts us at the forefront of this movement."
For more information about Advanced Mediation Solutions, go to https://advancedmediationsolutions.net/
For more information about Princeton Financial Group, go to https://www.tcacpa.com/
###
Media Contacts:
Advanced Mediation Solutions
c/o Roseann Vanella or Carmela DeNicola
89 N. Haddon Ave
Haddonfield, NJ 08033
Phone: 856-669-7172
Email: info@advancedmediationsolutions.net
*PHOTO link for media: https://www.Send2Press.com/300dpi/19-0129s2p-Roseann-Vanella-300dpi.jpg
News Source: Advanced Mediation Solutions