PERTH, Australia, Feb. 14, 2023 (SEND2PRESS NEWSWIRE) — F. Dumanjug felt a strong calling to write during Australia's extensive lockdowns. As someone who did not have a prior interest in being an author, she began to question herself. However, F. Dumanjug states that God spoke and said, "This book, I will make it happen, and it will be done." Several months later, born out of her personal journals "To Listen of the Lord's Jesus Christ Voice, Holy Spirit" (ISBN: 978-0228885740; Jan. 2023; Tellwell) came to life.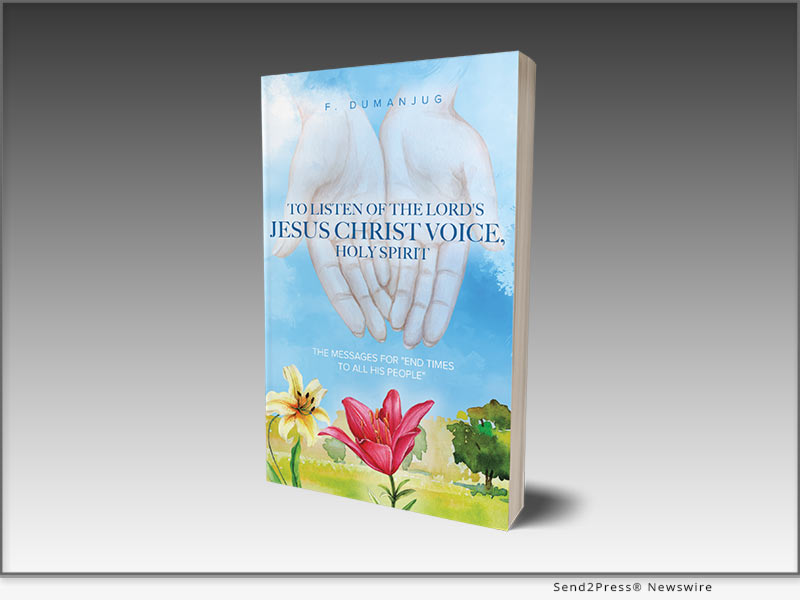 Image Caption: Cover, "To Listen of the Lord's Jesus Christ Voice, Holy Spirit."
The book contains personal messages Dumanjug says she received from God, as well as Biblical scripture, with some special messages relating to end-time prophecy. Many of her visions and messages come to her in dreams, her haunting vision of hell will serve as a memorable warning to stay on the righteous path. Other chapters speak of a coming One World Religion, the Mark of the Beast, and the Antichrist.
After a troubling childhood and immigrating to Australia, Dumanjug tells us how her faith and God's blessings allowed her to achieve her goals in life and inspired the content of this book. She feels called to spread the Holy word, not just in her book but through actions in her community.
For more information visit: https://www.fdumanjug.com/
BOOK SUMMARY:
Author: F. Dumanjug
Email: yellowfg1993[@]gmail.com
Website: https://www.fdumanjug.com/
Buy Link (Amazon): https://a.co/d/eLQS55c
Genre: Spirituality
Released: January 14, 2023
PAPERBACK ISBN-13: 978-0228885740
KINDLE ASIN: B0BSBH66JC
Publisher: Tellwell ( https://www.tellwell.ca/ )
News Source: F. Dumanjug