ROGERS, Ark., May 8, 2019 (SEND2PRESS NEWSWIRE) — Due to ongoing demand for qualified healthcare professionals in northwest Arkansas, Bryan University will be holding a public informational meeting about healthcare training programs offered at both its Rogers campus and via the institution's online division.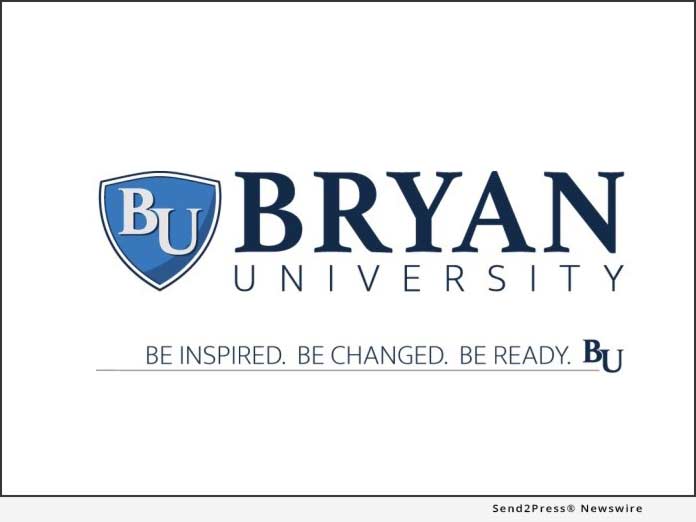 "For some time we have seen a steady demand for trained allied health professionals in northwest Arkansas and the data suggests that will only increase in coming years," said James Finley, Executive Director of the campus in Rogers.
The Bureau of Labor Statistics indicates that healthcare occupations are expected to grow by 18 percent through 2026 and the specific demand for trained medical assistants will increase by 29 percent during the same period. Both expectations of growth are "much faster than the average for all occupations," according to the bureau's Occupational Outlook Handbook (*note 1).
Bryan University is an educational partner with American Medical Technologist and prepares students for national certification as medical assistants and medical administrative specialists. The online division of Bryan University also prepares students for the Certified Professional Coder exam in the medical billing and coding program.
The informational meeting is open to the public and will be held at the university's campus, located 3704 West Walnut, Rogers, AR on Tuesday, May 14, 2019 at 6:30 p.m. Bryan University administration requests that interested parties RSVP for the event via telephone at (479) 899-6644.
*(Note 1): Bureau of Labor Statistics, U.S. Department of Labor, Occupational Outlook Handbook, Medical Assistants, on the Internet at https://www.bls.gov/ooh/healthcare/medical-assistants.htm (visited March 22, 2019).
About Bryan University:
Founded in 1982, Bryan University has a tradition and mission of serving both employers and students in fields such as allied health, business, information technology, health and wellness, and criminal justice. With degrees ranging from associate to bachelor to MBA, Bryan University provides a pathway to learning and enhanced career skills for the entry-level employee and the professional seeking career advancement. Bryan University has been delivering online education since 2004 and is an educational partner with leading national certifying bodies such as American Medical Technologists, American Council on Exercise, and Comp TIA.
For more information about the programs offered at Bryan University or important disclosures, please visit https://bryanu.edu/.
News Source: Bryan University