RALEIGH, N.C., Oct. 18, 2019 (SEND2PRESS NEWSWIRE) — Capital Subaru of Greensboro will host a free dog wash event in honor of Subaru's "Make a Dog's Day" effort. Sparked by the "Subaru Loves Pets" initiative, the Greensboro dealership will welcome dogs and their owners to enjoy the celebration, spotlighting their support for the love and well-being of our furry friends.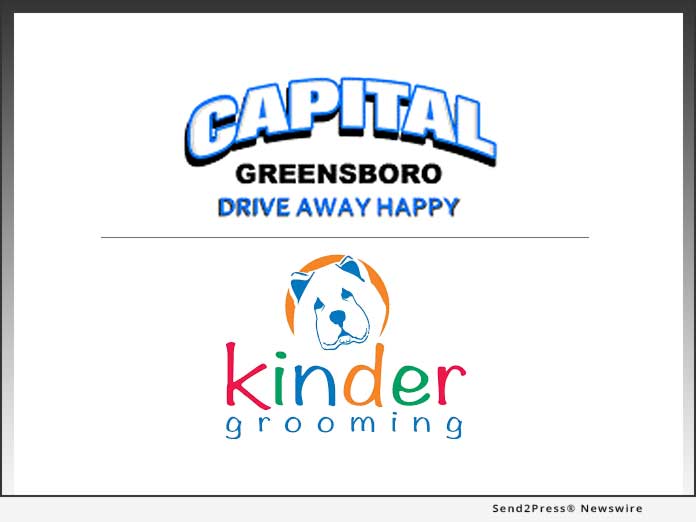 Pet washing services will be provided by Kinder Grooming, a local mobile pet spa. Space is limited so it will be necessary to reserve a spot for your pooch for that day.
"This day will be an opportunity for our dealership to enjoy and engage with our community of pet lovers," remarked Ken Fanelli, general manager of Capital Subaru of Greensboro. "We get to take part in a fun and caring event. We all could use a little joy these days, and dogs certainly add that aspect to our lives."
While Subaru of America reaffirms its commitment to pets in need for the month of October, Capital Subaru of Greensboro has invited the Guilford County Animal Services to join in the event. They will arrive with a mobile pet van with dogs waiting to be adopted. All are welcome to come and pet them even if you don't have a dog to wash.
All proceeds and donations for the day will go to SPCA of the Triad.
The event will take place on Saturday, October 19, 2019 from 10 a.m. to 2 p.m. at 801 East Bessemer Ave., Greensboro, NC, 27405.
For more information about Capital Subaru of Greensboro, please visit their website at: https://www.capitalsubarugreensboro.com/
For more information about Subaru of America, Make a Dog's Day event, please visit this website: https://www.subaru.com/makeadogsday
For more information about Kinder Grooming, please visit their website at: https://www.kindergrooming.com/
For more information about Guilford County Animal Services, please visit their website at: https://www.guilfordcountync.gov/our-county/animal-services/animal-shelter
News Source: Capital Subaru of Greensboro