QUEENSLAND, Australia, Aug. 21, 2023 (SEND2PRESS NEWSWIRE) — Emerging author Dewalt du Plessis introduces readers to his mesmerizing imagination and world-building skills in his debut novel, "Ash Moonlight" (ISBN: 978-0228886617; July, 2022). Originally conceived as song lyrics, "Ash Moonlight" has blossomed into a captivating tale set in a post-apocalyptic world. In this era, following The Great Star Fall, the once-kindled bonds of unity have been replaced by mounting tensions between the Ahusaka and Dyenie tribes.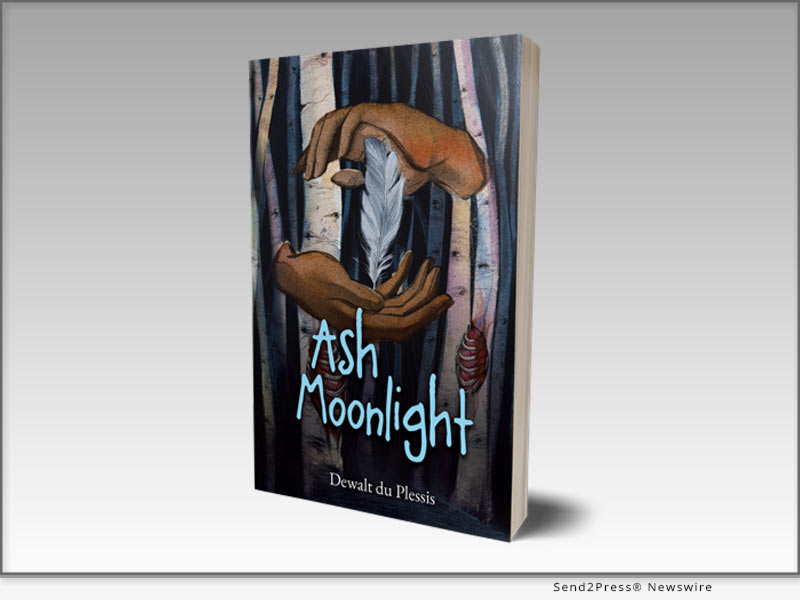 Image Caption: "Ash Moonlight" by author Dewalt du Plessis.
The threads of disdain, once buried in the ashes of a long-ago war, grow thicker each passing day, pushing the land closer to the brink of a third genocide. Against this backdrop, a blind boy and a girl whose companions are the voices in her head cross paths, defying the boundaries of their opposing tribes. Thus, their extraordinary journey begins.
Du Plessis's richly woven narrative transports readers to a mesmerizing realm, where intricate character dynamics, atmospheric world-building, and suspenseful storytelling combine to create an unforgettable reading experience. "Ash Moonlight" showcases the author's remarkable ability to ignite the imagination and captivate readers from beginning to end.
About Dewalt du Plessis:
Dewalt du Plessis is an Australian author hailing from Queensland. With a background in the medical field, he has embarked on a new adventure as a sci-fi/fantasy writer. "Ash Moonlight" is his debut novel, showcasing his boundless imagination, unique spin on science fiction and fantasy, and captivating storytelling abilities.
"Ash Moonlight" is now available in hardcover, softcover, and ebook formats.
To learn more about the author and his captivating debut, please visit https://duplessisdewaltsashmoonlight.com/.
BOOK SUMMARY:
Author: Dewalt du Plessis
Email: authorpress@tellwell.ca
Website: https://duplessisdewaltsashmoonlight.com/about-the-book/
Buy Link: https://a.co/d/6H8cKD9
Genre: Sci-fi/Fantasy
Released: July, 12, 2023
PAPERBACK ISBN-13: 9780228886617
Publisher: Tellwell ( http://www.tellwell.ca/ )
News Source: Author Dewalt du Plessis