MARLTON, N.J., Oct. 29, 2019 (SEND2PRESS NEWSWIRE) — Diligence Capital Advisors is excited to announce that it has sourced new capital investments for the Chartwell Swim Club, a legendary swim club and day camp located in Marlton, New Jersey. The financing was made by a Philadelphia based investment company.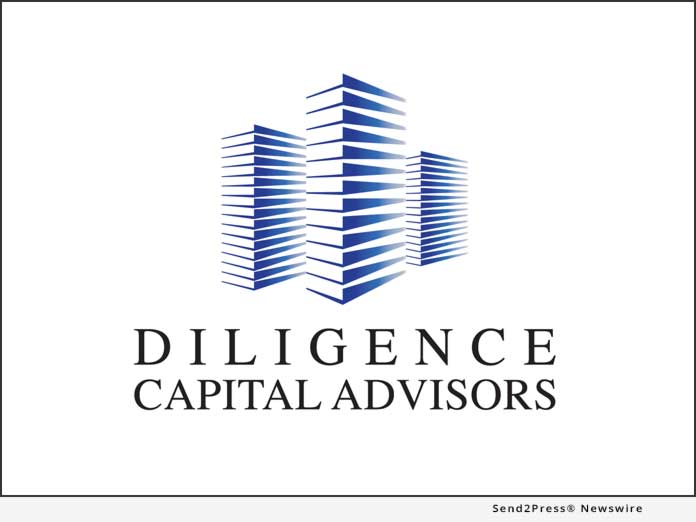 The capital will be re-invested into the swim club's existing amenities and programs by the club's operator James B. Johnston, Jr, who has successful operated the Chartwell Swim Club for decades.
Chartwell Swim Club is generally considered South Jersey's #1 swim club and day camp for kids. It spans over 13 acres and features 6 pools, giant water slides, food and drink cafes, picnic areas, tennis courts, basketball courts, sand volleyball courts, a croquet course, shuffle board, cornhole, horseshoes, softball and soccer fields.
"We were given a task to recapitalize a specialty asset in a matter of weeks due to the need to utilize the capital before the winter season to accommodate the club's growth and anticipated membership for the upcoming summer season. I am very pleased that we were able to perform in such a short time frame for the Swim Club's owner and operator," said Joe Rocco, co-founder of Diligence Capital Advisors and long-standing former resident of nearby Medford, N.J.
The closing of a financing transaction for a specialty asset in just a few weeks demonstrates that Diligence Capital Advisors is well-suited to handle just about any financing request on any asset class.
"I am very happy with the job that Diligence Capital Advisors did for me in this deal," said Chartwell's owner James B. Johnston, Jr. "They sourced and closed a substantial capital investment for me in a very short time frame which will allow me to grow my business exponentially."
The Swim Club recently introduced "Chartwell Happy Day Camp" to Chartwell's members, which is South Jersey's most exclusive day camp for children ages 4-14. Chartwell Happy Day Camp features sports and games, fitness programs, swim lessons, arts & crafts, science experiments, karate demonstrations, inflatable speedway racing, a petting zoo and exciting shows. The Chartwell Happy Day Camp has been so successful that additional capital was needed to fund and accommodate its anticipated growth for the 2020 season.
Diligence Capital Advisors team has sourced and/or closed senior debt, mezzanine debt, JV equity and preferred equity deals valued over 2 billion dollars.
Brett Wiltsey, Esquire of Dilworth Paxson LLP represented the Chartwell Swim Club in connection with the financing. Tricia Magrann of City Abstract LLC in Haddonfield, N.J. provided title insurance for the transaction. Jared Cobert, co-founder and Managing Partner of Diligence Capital Advisors, worked alongside Mr. Rocco in the closing of this transaction.
About Diligence Capital Advisors:
Diligence Capital Advisors specializes in arranging for capital investments, equity and loans for businesses and real estate projects. Diligence Capital Advisors has offices in Haddonfield, New Jersey and Philadelphia, Pa. The principals of Diligence Capital Advisors have sourced and/or closed senior debt, mezzanine debt, JV equity and preferred equity deals valued over 2 billion dollars. If you have a business or real estate project in the Philadelphia or New Jersey market and you are looking for an investment or new debt or equity, contact Diligence Capital Advisors at http://www.DiligenceCapitalAdvisors.com
Press Contact:
Joseph D. Rocco
jrocco@DiligenceCapitalAdvisors.com
News Source: Diligence Capital Advisors