SCOTTSDALE, Ariz., Aug. 22, 2023 (SEND2PRESS NEWSWIRE) — Discover new opportunities for your business or career growth at the Empowering Women Symposium hosted by the Office of Asian Pacific American Advocates Greater Phoenix Chapter (OCA-GPC) on Friday, September 15, from 9 a.m. to 3 p.m. in the Indigenous Cultural Center at Scottsdale Community College.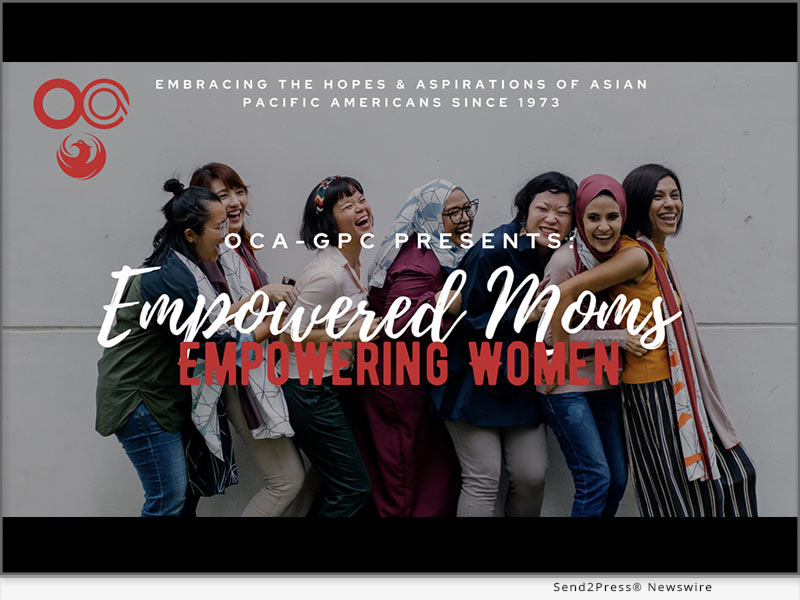 Image Caption: Empowering Women Symposium.
Whether you're an aspiring entrepreneur, seeking to enhance your existing business, or a young adult preparing to enter the corporate world, this event is tailored to support Asian American and Pacific Islander (AAPI) women in their professional journeys.
"OCA will host a half-day of enriching sessions, including workshops and panels designed to equip women with the skills and knowledge for long-term success," states OCA-GPA President Astria Wong. "Industry experts and seasoned professionals will share invaluable insights to help women thrive in their chosen path."
In addition to empowering career-focused discussions, the event will address vital mental health concerns specific to AAPI women. The symposium will feature a dedicated panel led by experienced AAPI medical professionals who have been working closely with AAPI youth, tackling the pressing issue of suicide, which has unfortunately been the leading cause of death for ages 10-19 among AAPI women, according to 2018 CDC data.
"Through open discussions on mental health, we aim to empower and create a safe space for AAPI women to share their struggles," states Wong.
The event is sponsored by Scottsdale Community College and the Girl Scouts Arizona-Cactus Pine.
For more information or to purchase early bird tickets for $5 and General admission for $10, please visit https://www.eventbrite.com/e/2023-empowering-women-symposium-tickets-519282175967
About OCA-GPC:
OCA Greater Phoenix Chapter is a 501(c)(3) Asian Pacific American Advocacy non-profit and a member of OCA National. We are dedicated to advancing the social, political, and economic well-being of Asian Americans, Native Hawaiians, Pacific Islanders (AANHPIs), touching tens of thousands of individuals each year through our extensive network of chapters, affiliates, and partners from around the country. The OCA Greater Phoenix Chapter operates here in Arizona by interacting with the local communities, promoting civic engagement, and developing leadership within the youth through educational programs.
Visit us at https://www.ocaphoenix.org/
OCA-GPC "sizzle reel" download: https://drive.google.com/file/d/1DSB2Cbxs9xTF64LBVG-dFG_KNY_GhgSO/view?usp=drive_link
Social Links:
FACEBOOK https://www.facebook.com/OCAGreaterPhoenixChapter
TIKTOK https://www.tiktok.com/@oca.gpc
INSTAGRAM https://www.instagram.com/ocagpc
News Source: Asian Pacific American Advocates Greater Phoenix Chapter