ATHENS, Ga., April. 4, 2019 (SEND2PRESS NEWSWIRE) — FormFree® today announced that it has been named to HousingWire's list of the top 100 innovators in housing technology. Now in its sixth year, the HW TECH100™ awards program honors leading technology companies in all sectors of the U.S. housing economy, including residential mortgage lending, servicing and investments.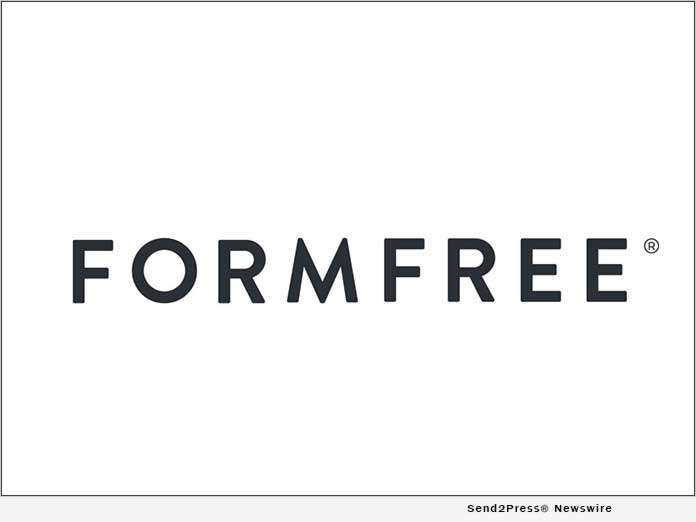 FormFree was recognized for its leadership in developing asset, income and employment verification technology that significantly streamlines the mortgage underwriting process for both borrowers and lenders, resulting in quicker decisions and higher borrower satisfaction. FormFree's flagship technology, AccountChek®, was selected by Fannie Mae as the first designated vendor for asset validation as part of the Day 1 Certainty™ initiative. Currently, FormFree is engaged in Fannie Mae's Single Source Validation pilot to obtain asset, income and employment verification in a single Passport® report.
"As the fintech pioneer that first brought electronic asset verification to mortgage, FormFree is proud to have changed the way lenders do business," said FormFree Founder and CEO Brent Chandler. "Since our founding more than a decade ago, we've never taken our foot off the pedal of disruption, and it's an honor to be recognized for our continuing commitment to innovating the digital mortgage underwriting process."
"These HW TECH100 companies hold the most innovative and impactful technology in mortgage finance and continue to move markets forward with their new innovations," HousingWire Associate Editor Kelsey Ramírez said. "The future is bright for the mortgage industry, and it's because these companies continue to push the edge of what is possible."
Winners of the 2019 HW TECH100 award are profiled in the April issue of HousingWire Magazine. To view the complete list of honorees, visit https://www.housingwire.com/articles/48513-here-are-the-housingwire-2019-tech100-winners.
About HousingWire:
HousingWire is the nation's most influential source of news and information for U.S. mortgage markets, boasting a readership that spans lending, servicing, investments and real estate market participants as well as financial market professionals.
Winner of numerous awards, including a 2012 Eddie Award for national editorial excellence in the B-to-B Banking/Business/Finance, HousingWire has been recognized for excellence in journalism by the Society of Business Editors and Writers, the American Society of Business Press Editors, the National Association of Real Estate Editors, and Trade Association Business Publications International. Visit https://www.HousingWire.com to learn more.
About FormFree®:
FormFree is a fintech company whose market-leading AccountChek® Asset Reports are used by lenders nationwide to verify borrower assets, employment and income in minutes. To date, more than 1,000 U.S. lenders have ordered over 1.25 million AccountChek Asset Reports, delighting their customers with a paperless experience and reducing origination timelines by up to 20 days. FormFree offers automated analysis and standardized delivery to lenders and their investors using a secure ReIssueKey™. A HousingWire TECH100™ company for four consecutive years, FormFree is based in Athens, Georgia.
For more information, visit https://www.formfree.com/or follow FormFree on LinkedIn.
Twitter: @RealFormFree @HousingWire #2019HWTECH100
###
MEDIA ONLY CONTACT:
(not for print or online)
###
Media Contact
Leslie W. Colley
DepthPR for FormFree
leslie@depthpr.com
(404) 390-3830
News Source: FormFree