RANCHO CUCAMONGA, Calif., Nov. 7, 2023 (SEND2PRESS NEWSWIRE) — Real estate veteran Mitchell Bradford has joined the talented team at Diversified Pacific. His 35 years of experience and leadership in the industry as a homebuilder and multi-family investor/owner will play a key role in the company as it seeks to grow and expand its reach and focus.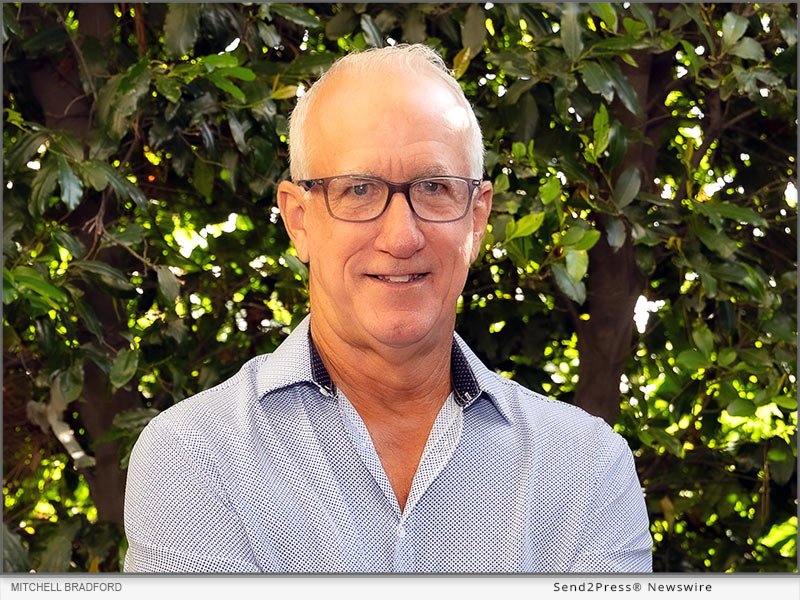 Photo caption: Mitchell Bradford.
"I've known the co-founders of Diversified since its inception in 1991 and now have the opportunity to join the company and partner in its growth and further expansion," Bradford stated. "It's an organization that I know and trust. A team of talented people led by my longtime friends Jeff Burum and Matt Jordan, the co-managing members of Diversified. We share the same vision and core values. We believe that integrity, trust and valued relationships are key components to our success as we grow the company."
Bradford has served in leadership roles with major homebuilding companies including Kaufman & Broad, Ryland, William Lyon Homes and John Laing Homes. He has purchased and sold more than $2 billion of real estate throughout his career. Also skilled at land planning and political advocacy, he has entitled nearly 6,000 residential lots. He holds the distinction of never purchasing an asset that failed to return profits to investors/partners.
During the global economic crisis of 2008, he began forming partnerships to acquire troubled and undervalued properties throughout California, Nevada and Arizona. As of 2020, Bradford successfully completed the development of more than 140 single family homes, townhomes and condos and the acquisition, renovation and disposition of more than 1,700 apartments. Much of the role he will serve working with Diversified is contributing to the expansion of their land entitlement activities and the growth of their multi-family development and acquisitions.
Bradford strongly believes in servant leadership and has served the building industry in many capacities during his career, including president of the Building Industry Association (BIA) Orange County Chapter in 2005 and president of BIA of Southern California in 2008.
Bradford is equally committed to his faith and family. He is an elder emeritus at Mariners Church in Irvine, CA and is a past board member of PureHope, a faith based non-profit organization located in Dallas, Texas. He resides in Newport Beach, CA with his wife and daughter, with his son currently attending Arizona State University, where Mitchell graduated with a BS in Business Management in 1982.
"I am very pleased to have my friend Mitchell join the family at Diversified Pacific," said Jeff Burum, Founder and CEO of Diversified Pacific. "I've known him for more than 30 years and am well aware of the successes he has achieved in the industry. He is driven, he is loyal and he is a winner. We look forward to his involvement in our future growth and success."
About Diversified Pacific:
For more than 33 years the company has built homes in Southern California – targeting a wide variety of buyers while offering a diversity of product types and designs. Diversified's expertise encompasses land acquisitions, entitlements, land development and homebuilding.
Recognizing the transition of the majority of Southern California's new housing from suburban to urban densities, Diversified has expanded its investment and development focus to include the acquisition, development and long-term operation of apartment communities throughout Southern California and the western United States.
Learn more: https://www.diversifiedpacific.com/
MULTIMEDIA:
Photo link for media: https://www.Send2Press.com/300dpi/23-1107-s2p-mbradford-300dpi.jpg
Photo caption: Mitchell Bradford
News Source: Diversified Pacific