ATLANTA, Ga., Jan. 26, 2023 (SEND2PRESS NEWSWIRE) — Eric J. Hertz, P.C. Trial Attorneys in Atlanta, recently filed four additional property damage cases against Sterigenics. The firm is representing homeowners within a close radius of the plant that were adversely affected. The home values in this area were adversely affected due excessive emissions of a dangerous, cancer-causing chemical called Ethylene Oxide (EtO).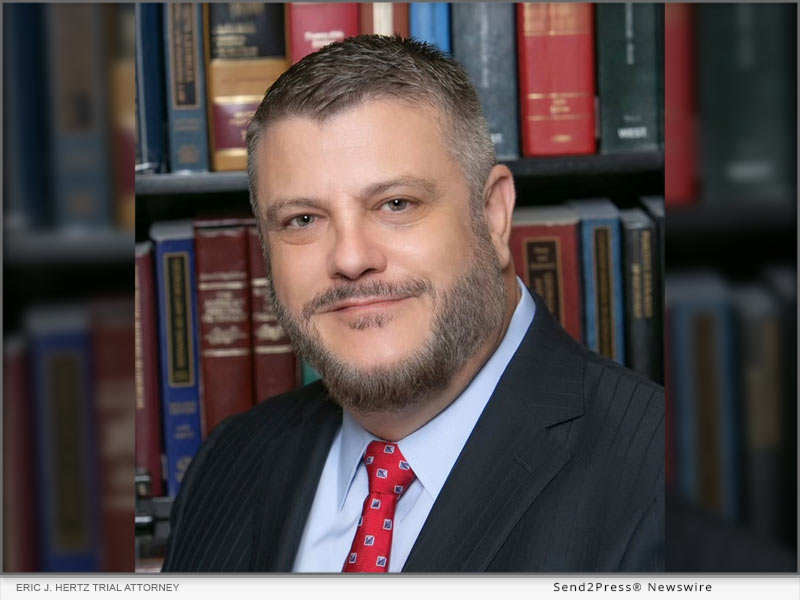 Photo Caption: Eric J. Hertz, P.C.
This plant has been shrouded in controversy for some time now: hundreds of people have filed lawsuits alleging cancer and other illnesses as a result of exposure to this EtO gas emitted by Sterigenics in Cobb County. In a separate lawsuit in Illinois, this same company, Sterigenics was recently held responsible for causing cancer to a homeowner who lived in close proximity to the Illinois Sterigenics plant in the amount of $363 million.
EtO is both flammable and highly reactive. Acute exposures to EtO gas may result in respiratory irritation and lung injury, headache, nausea, vomiting, diarrhea, shortness of breath, and cyanosis. Chronic exposure has been associated with the occurrence of cancer, reproductive effects, mutagenic changes, neurotoxicity, and sensitization.
In April 2020, the Cobb County Property Assessor's Office devalued over 5,000 homes in the immediate surrounding area of the plant across the board. "For most people, home ownership is the largest and most important investment they will ever make. The reprehensible emission of excessive EtO has resulted in disease and devaluation of property. The local residents deserve to be compensated for the loss of fair market value and enjoyment that they once had in their homes. Simply put, we seek to hold those responsible accountable for their actions," according to Mr. Hertz.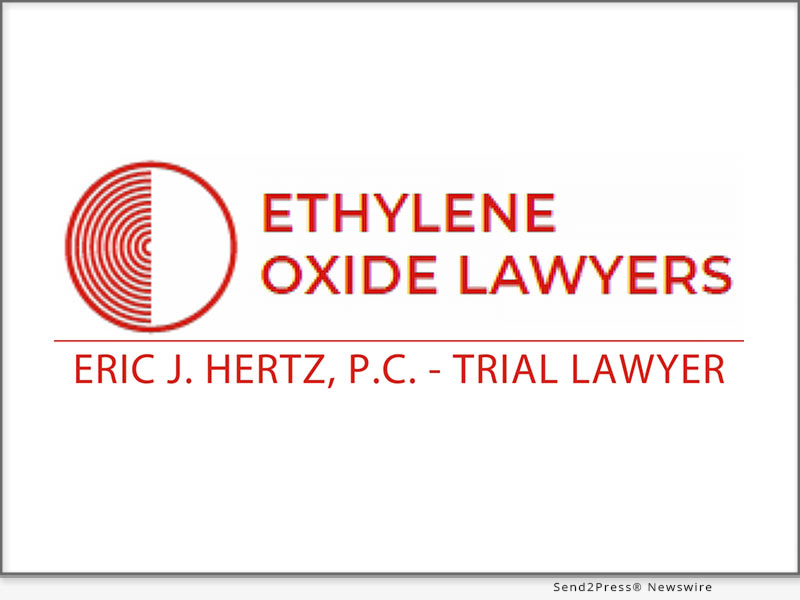 Image Caption: Eric J. Hertz leads a team of lawyers pursuing Ethylene Oxide litigation.
"These additional four cases are only the beginning in Georgia," stated Mr. Hertz, as his team of mass tort, trial attorneys intend to file hundreds more of these cases in the near future.
ABOUT ERIC J. HERTZ, P.C.
Eric J. Hertz (https://www.etolawfirm.com) is a double Board-Certified Trial Attorney by the National Board of Trial Advocacy and the American Board of Trial Advocates. A member of America's Top 100 High Stakes Litigators and author of multiple Georgia legal treatises, Mr. Hertz has tried over 100 jury trials as Lead Attorney and handled over 100 wrongful death cases, resulting in multi-millions of dollars collected for his clients, including multiple record high verdicts. Eric J. Hertz leads a team of lawyers pursuing Ethylene Oxide litigation.
Link to stamped court documents:
https://www.dropbox.com/scl/fo/fykigkp1yfyp3k0xza8bn/h?dl=0&rlkey=40s521e2zog0mwkssa238i82u
Link to video regarding these mass tort cases:
https://vimeo.com/792696330
LEARN MORE: https://www.etolawfirm.com.
News Source: Eric J. Hertz P.C. Trial Lawyers