PHILADELPHIA, Pa., Oct. 31, 2018 (SEND2PRESS NEWSWIRE) — The C Diff Foundation is honored to welcome leading companies to the 6th Annual International "C.diff. Awareness Conference and Health EXPO," as they come together to make a global difference. These companies are dedicated to the prevention, diagnostics, treatments, environmental safety products and services focused on C.difficile infections and Healthcare-associated infections and whose role serves great importance in the C.diff. community.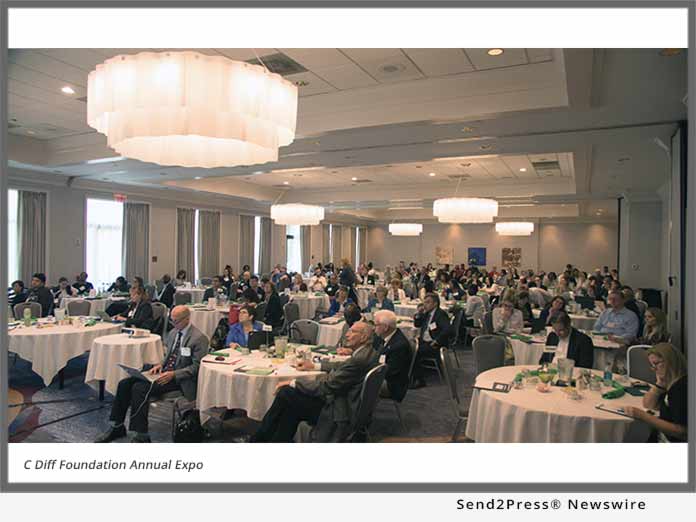 The conference takes place on November 8 and 9, 2018 at the Embassy Suites by Hilton Philadelphia Airport Hotel, Philadelphia, Pennsylvania.
"We at Synthetic Biologics are thrilled to partner with the C Diff Foundation in their fight to increase research partnerships, education and advocacy of awareness of Clostridium difficile Infection," said Deb Mathews, PharmD, Vice President, Medical Affairs of Synthetic Biologics. "This conference consistently brings the highest caliber of speakers, rigorously sound clinical data, an impassionate approach and an unyielding commitment in the fight against the incredible unmet medical needs for patients inflicted with and affected by Clostridium difficile Infection."
According to the Centers for Disease Control and Prevention (CDC), Clostridium difficile infection "has become the most common microbial cause of healthcare-associated infections in U.S. hospitals and costs up to $4.8 billion each year in excess health care costs for acute care facilities alone." Statistics provided by the CDC suggest that C. difficile cause nearly 500,000 infections in patients in the U.S. annually and 14,000 deaths a year directly related to this infection.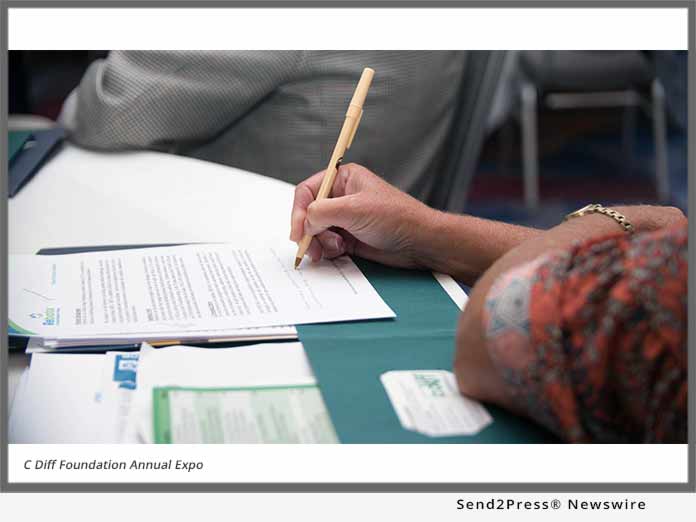 The 6th Annual International C. diff. Conference & Health EXPO brings together C. diff survivors, physicians, researchers and industry members focused on reducing the major burden of C. difficile infection on global healthcare systems.
"We're privileged to be able to present alongside distinguished C. difficile infection experts and to share with the community our progress on advancing our Phase 3-ready precision antibiotic ridinilazole as a potential new front-line treatment option for patients with C. difficile infection," said Dr. David Roblin, President of R&D of Summit Therapeutics.
With upmost appreciation we thank the following Sponsors for their continued support and partnering with the C Diff Foundation promoting C. diff. awareness worldwide:
Diamond: Synthetic Biologics.
Gold: Clorox Healthcare, Seres Therapeutics, ROCHE, Rebiotix, Pfizer.
Silver: CutisPharma, TechLab, Tru-D Smart UVC, Summit Therapeutics.
Bronze: Honey Bee Handiworks, Qmetis, Seal Shield, Trinity Guardion, Steriliz RD Rapid UVC, Safety Net America, SporeGen.
Luncheon: Finch Therapeutics, Synexsis.
A/V – DaVolterra.
This conference is supported through an educational grant from Sanofi Pasteur US. This activity has been supported by an independent patient advocacy grant from Merck & Co., Inc.
About The C Diff Foundation:
The C Diff Foundation, a 501(c)(3) established 2012, comprised of 100% volunteering professionals dedicated at supporting public health through education and advocating for C. difficile infection (CDI) prevention, treatments, clinical trials, environmental safety, and support worldwide. https://cdifffoundation.org/.
Follow C Diff Foundation on Facebook, Instagram.
Twitter @cdiffFoundation #Cdiff2018
Media Contact:
Angelo Ortiz
angelo.ortiz@cdifffoundation.org
Mobile (919) 201-1512
IMAGE LINKS FOR MEDIA:
(1) Send2Press.com/300dpi/18-1031s2p-cdiff-conf-300dpi.jpg
(2) Send2Press.com/300dpi/18-1031s2p-cdiff-educ-300dpi.jpg
Photo Caption: Educating and Advocating for C.difficile infection prevention, treatments, clinical trials, environmental safety worldwide.
News Source: C Diff Foundation