RICHMOND, Va. and BALTIMORE, Md., Nov. 2, 2023 (SEND2PRESS NEWSWIRE) — Matrix Capital Markets Group, Inc. ("Matrix"), a leading, independent investment bank, announces that it has advised Wilmington, NC-based Springer Eubank Company, Inc. and its affiliates ("Springer Eubank" or the "Company") on the sale of the Company's assets including the travel center & convenience & gas division ("TC&G Division") and its delivered fuels and fuel transport divisions to an affiliate of Petroleum Marketing Group, Inc.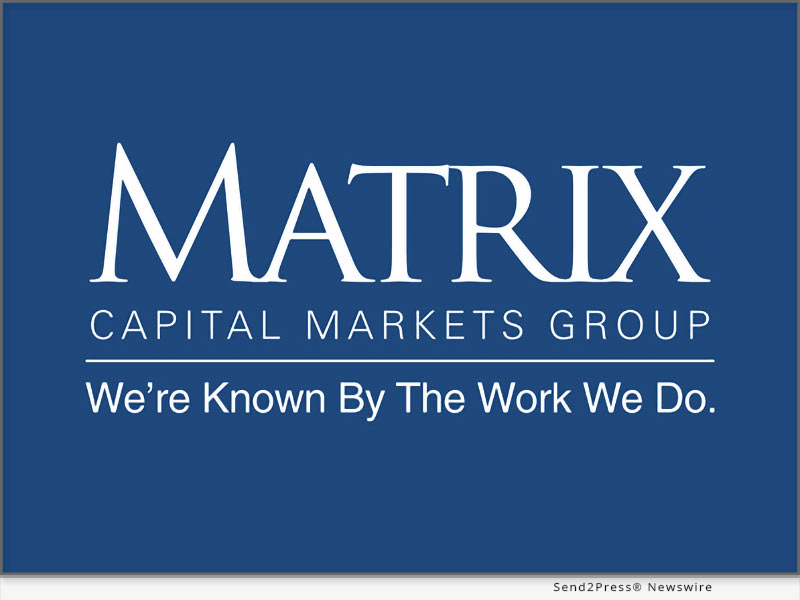 Image Caption: Matrix Capital Markets Group, Inc.
The origin of Springer Eubank dates back to the 1800's when Springer Coal and Eubank Oil began marketing petroleum products in the coastal Carolinas. In 1976, they merged to form Springer Eubank Oil Company, and in 2004 was acquired by W. Cecil Worsley, III and became Springer Eubank Company, Inc. Greta Stanley, Springer Eubank's Executive Vice President had previously worked with Mr. Worsley since 2005 at Worsley Companies (Scotchman Stores), and she later joined Springer Eubank in 2008 when the company sold. At the time of the sale of Worsley Companies, Springer Eubank was a sister wholesale fuel company that was retained by Mr. Worsley.
Springer Eubank's TC&G Division is comprised of nine company-operated convenience stores, one travel center, one cardlock, six dealer/agent operated sites and one greenfield landbank site located in the greater Wilmington, NC area, as well as eastern South Carolina. The convenience stores operate under the locally well-known "Phoenix Mart" banner, while the travel center is branded "Phoenix Travel Center." The stores market major fuel brands including Amoco, Exxon and Sunoco and three locations feature the Company's proprietary "Coastal Fuels" gasoline and diesel. Three locations offer QSR foodservice, including two Subways and one Jimmy Johns.
The delivered fuels segment operates out of the Company's bulk plant located near the port of Wilmington and distributes diesel, gasoline and kerosene to a variety of commercial and marine customers. Springer Eubank's fuel transport division supports both the TC&G and delivered fuels divisions and consists of a fleet of nine transports.
Matrix provided merger and acquisition advisory services to Springer Eubank, which included valuation advisory, marketing the business through a confidential, structured sale process, and negotiation of the transaction. The transaction was managed by David Corbett, CFA, Director; Spencer Cavalier, CFA, ASA, Co-Head of Matrix's Downstream Energy & Convenience Retail Investment Banking Group; John Mickelinc, CFA, Senior Associate and Alexander Rakos, Senior Analyst.
Mr. Worsley commented, "I have known the Matrix team for many years and was aware of the outstanding reputation that they have in the industry. Their knowledge of the market and skill in executing a highly effective M&A process made them the clear choice when deciding who to hire as an advisor. Matrix was instrumental in achieving my goals for the sale of Springer Eubank."
Mr. Corbett added, "Cecil and the Worsley family have been well-respected in the industry for many years. Cecil has built Springer Eubank into one of the leading petroleum marketers in Wilmington and the surrounding areas. We were honored to represent him in the sale of the Company as he transitions his focus to his other entrepreneurial ventures."
Stephen Diab, Berry Trice and Lauren Williams of Murchison, Taylor & Gibson, PLLC served as legal counsel for Springer Eubank Company, Inc.
About Matrix's Downstream Energy & Convenience Retail Investment Banking Group:
Matrix's Downstream Energy & Convenience Retail Investment Banking Group is recognized as the national leader in providing transactional advisory services to companies in the downstream energy and multi-site retail sectors including convenience retailing, petroleum marketing & distribution, propane distribution, heating oil distribution, lubricants distribution, petroleum logistics, terminals, car washes and quick service restaurants. Group members are dedicated to these sectors and draw upon complementary experiences to provide advisory services to complete sophisticated merger and acquisition transactions, debt and equity capital raises, corporate valuations, special situations and strategic planning engagements. Since 1997, our Downstream Energy & Convenience Retail Investment Banking Group has successfully completed over 300 engagements with a total transaction value of more than $15 billion.
About Matrix Capital Markets Group, Inc.:
Founded in 1988, Matrix Capital Markets Group, Inc. is an independent, advisory focused, privately-held investment bank headquartered in Richmond, VA, with additional offices in Baltimore, MD and New York, NY. Matrix provides merger & acquisition and financial advisory services for privately-held, private-equity owned, not-for-profit and publicly traded companies. Matrix's advisory services include company sales, recapitalizations, capital raises of debt & equity, corporate carve outs, special situations, management buyouts, corporate valuations and fairness opinions. Matrix serves clients in a wide range of industries, including automotive aftermarket, building products, car washes, consumer products, convenience retail, downstream energy, healthcare and industrial products.
For additional information or to contact our team members, please visit https://matrixcmg.com/.
Securities offered by MCMG Capital Advisors, Inc., an affiliate of Matrix Capital Markets Group, Inc., Member FINRA & SIPC
MULTIMEDIA:
LOGO link for media: https://www.Send2Press.com/300dpi/23-0602-s2p-matrixlogo-300dpi.jpg
###
MEDIA ONLY CONTACT:
(not for print or online)
Mrs. Honor P. Carver
Director of Marketing and Communications
MATRIX CAPITAL MARKETS GROUP, INC.
hcarver@matrixcmg.com
804.591.2050
News Source: Matrix Capital Markets Group Inc.