COLUMBUS, Ohio, April 25, 2019 (SEND2PRESS NEWSWIRE) –SafeChain, the industry leader in wire fraud prevention software and blockchain implementation for land title, announced today that Liberty Title, the fourth largest independent title company in Michigan, has selected SafeWire™ to safeguard wiring instructions as part of the firm's "Umbrella by Liberty Title" program.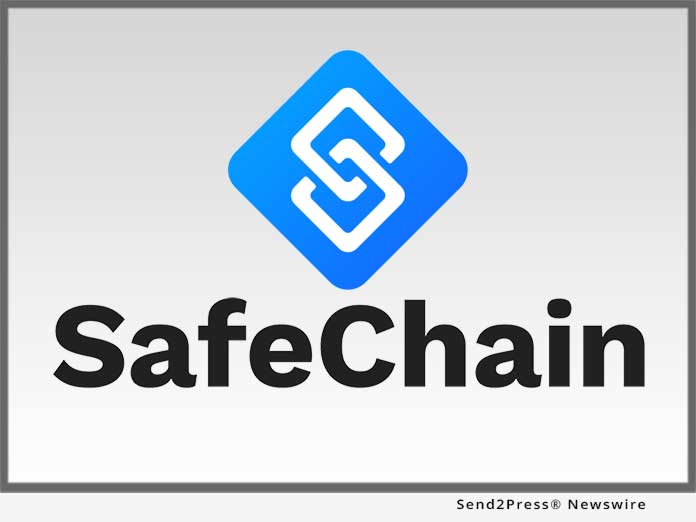 Consumers that choose Liberty Title to close both sides of their transaction are automatically enrolled in the program and receive protection that extends to their real estate agent and lender through every phase of the closing process.
"With wire fraud and identity theft continuing to plague real estate transactions, we launched our Umbrella program to provide our customers with peace of mind that their funds and identities are protected throughout the closing process," said Michele Richardson, President at Liberty Title. "SafeWire plays a critical role in helping Liberty Title deliver pre-closing protection to our customers by providing a secure, blockchain-backed portal through which we can communicate wiring instructions, and we are delighted to partner with SafeChain to help ensure our customers' transactions remain fraud-free from start to finish."
SafeWire provides title agents with the ability to verify the identities of both the buyer and seller in the transaction and authenticate bank account ownership to ensure funds are transferred to authorized parties and accounts. In addition, the platform utilizes blockchain technology to securely store and transmit wiring instructions for real estate transactions, preventing fraudsters from intercepting and tampering with transaction data.
"Title agencies cannot be too cautious or too careful when it comes to preventing wire fraud, and we firmly support efforts like 'Umbrella by Liberty Title' that seek to provide the highest levels of transaction security and protection possible," said Tony Franco, CEO and co-founder of SafeChain. "With this program, Liberty Title has made a firm declaration regarding its commitment to shielding consumers from harm in the homebuying process, and we encourage all title agencies to adopt a similar pledge to help collectively stamp out real estate wire fraud."
About SafeChain:
SafeChain makes real estate transactions safer and modernizes operations for both the public and private sectors of the land title industry. Built by real estate title experts in collaboration with banking technologists, SafeChain tackles the inefficiencies of the home buying and selling process from the inside-out to help title companies, mortgage bankers, realtors and local governments decrease costs and deliver a better experience for customers. Leveraging the most advanced technologies, including blockchain, SafeChain increases the speed and security of real estate closings to deliver faster transactions and better consumer confidence. For more information visit https://www.safechain.io.
About Liberty Title:
Liberty Title has been successfully closing transactions since 1974. We started our title company in the Ann Arbor area and now have twelve locations across Michigan, ranging from the Metro Detroit area to Port Huron and Ingham County. In 2015, we opened an ama…zing! division of Liberty Title in Delray Beach, Florida, called Zing Title. We live and work in the communities we serve so we know the territory and are committed to providing the friendly, helpful service that is synonymous with the term "local business."
As professionals in the title industry, we maintain a highly skilled and dedicated staff, with a commitment to continuing education and staying on top of the latest industry news. We have seven attorneys on staff to assist consumers and expedite title and closing and we have strong, longstanding relationships with all five major national title insurers. Our separate residential and commercial divisions address our clients' unique needs. With over forty-five years of industry experience, you can trust Liberty Title to help process your next real estate transaction.
For more information, visit https://www.libertytitle.com.
###
MEDIA ONLY CONTACT:
(not for print or online)
*LOGO link for media: Send2Press.com/300dpi/18-0904s2p-safechain-300dpi.jpg

News Source: SafeChain