LOUIS, Mo., Oct. 9, 2023 (SEND2PRESS NEWSWIRE) — Author and psychologist Monica Buchanan unveils her memoir, "Outsider: Making Sense of My Journey as a Survivor," (IBSN: 978-0228891673; September, 2023) which offers readers an introspective look at her life experiences and her path to overcoming adversity. The book, published by Tellwell, is scheduled to be available on Amazon and other online book retailers.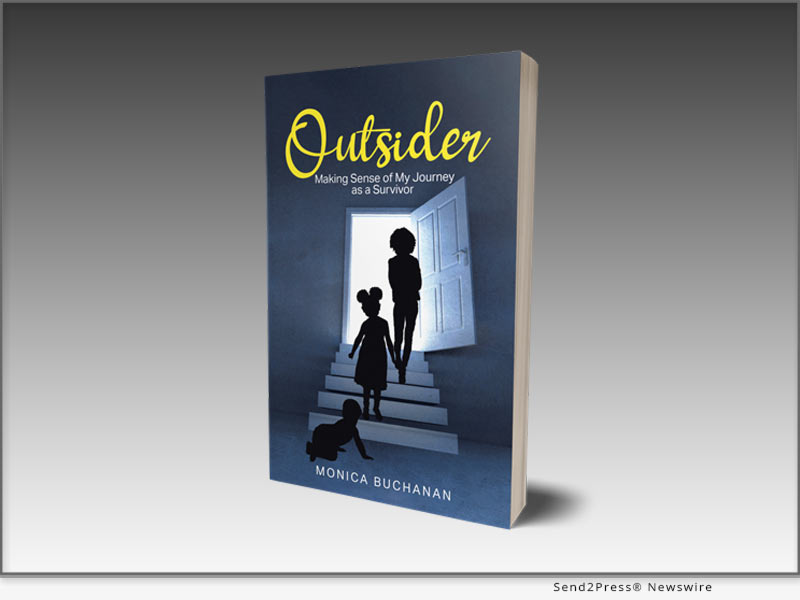 Image Caption: "Outsider: Making Sense of My Journey as a Survivor" by Monica Buchanan.
In "Outsider," Monica Buchanan takes readers through her life growing up in Jamaica and navigating the challenges of abuse and neglect during her formative years. This narrative invites readers to reflect on their own life experiences as Buchanan shares her survival story and the enduring impact of early childhood abuse and neglect on her adult life.
Through her storytelling, Monica Buchanan reveals the influence of her family, community, and the roles played by her parents and siblings in shaping her life. As she delves into her emotional journey, Buchanan provides readers with a moving account that is both poignant and captivating.
Buchanan's memoir is a testament to resilience and personal growth. She emphasizes that the scars of childhood abuse and neglect do not necessarily lead to a lifetime of pain and suffering. "Outsider" offers hope to those who have experienced the feeling of not belonging within their own families, providing a path to healing and forgiveness.
"Even though as a young child I was told I was the problem, I knew intuitively that I did not cause all my problems. I now know that what happened to me within the context of familial (and other) relationships had a name—emotional abuse and neglect," says Buchanan, emphasizing the importance of acknowledging and addressing such experiences.
Monica Buchanan holds a PhD in psychology, along with master's and bachelor's degrees in Women's Studies. After a successful career in counseling, psychotherapy, and coaching, she now follows her passion and lives a purposeful lifestyle. Buchanan remains committed to developing strength-based community resources for marginalized and under-served populations and continues to be an active volunteer.
"Outsider: Making Sense of My Journey as a Survivor" is an honest and thought-provoking memoir that will resonate with readers from all walks of life. It is a reminder that individuals can overcome challenging beginnings and reclaim their lives.
For more information about Monica Buchanan and "Outsider: Making Sense of My Journey as a Survivor," please visit https://www.monicabuchanan.com/.
SUMMARY:
Author: Monica Buchanan
Email: authorpress@tellwell.ca
Website: www.monicabuchanan.com
Buy Link: https://a.co/d/4LEOKoe
Genre: Memoir
Released: September 25, 2023
News Source: Author Monica Buchanan