NASHVILLE, Tenn. and ATLANTA, Ga., March 13, 2019 (SEND2PRESS NEWSWIRE) –- Otherworld Entertainment LLC, parent company of Otherworld Encounter, will bring their 10,000-square foot, immersive art exhibit to The MET Atlanta for a limited engagement – April 13 to May 5, 2019.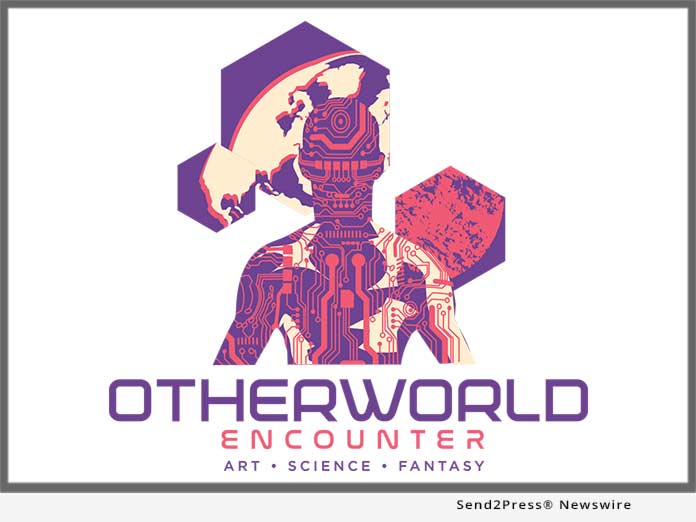 Designed to appeal to all ages, Otherworld Encounter brings a new and emerging art form to audiences through interactive installations and a science fiction storyline. The exhibit features creative technologies such as virtual reality, interactive projection mapping and other digital art forms. Most every art installation included in the exhibit is hands-on, with visitors creating their own experiences while exploring the art.
Otherworld Encounter is a fantasy world where a futuristic tech company has developed a brain scanning machine to collect people's thoughts. This collection of thoughts develop into a dream sequence that transports the audience to Otherworld. There are messages and clues that appear throughout the exhibit and visitors are challenged to decipher their meaning.
Ready to be transported to a collective dream world? For more information, or to get tickets, visit: https://www.otherworldencounter.com/ or get an exhibit preview here: https://youtu.be/JU3KPPK4lrU.
Facebook: @otherworldencounter
Instagram: @otherworldencounter
Twitter: @otherworldenco1
About Otherworld Network and Otherworld Entertainment LLC:
In 2018, the Nashville-based art collective, Nashville's OWN (Otherworld Network) designed, created and operated the experience. Otherworld Entertainment plans to bring this unique and experiential exhibit to other cities throughout the south with the ultimate goal of building a permanent center in Nashville. The company strives to promote the local art scene in host cities and to contribute to the creative economy by hiring local artists and creatives to assist with operations, performance, construction and installation.
Media Contact:
Sheila Whitlow
of Otherworld Entertainment LLC
+1-629-401-9547
info@otherworlencounter.com
###
MEDIA ONLY CONTACT:
(not for print or online)
###
*IMAGE link for media: Send2Press.com/300dpi/19-0313s2p-otherworld-300dpi.jpg
*Image caption: Otherworld Encounter - Art. Science. Fantasy.

News Source: Otherworld Entertainment