Addmotor Newsroom - Profile and News Archive
Addmotor's story began in 2011 in El Monte, California. Born with the mission of designing and manufacturing the top-quality electric bikes for everyone. We have spent years perfecting, tweaking, and designing our electric tricycles & electric bicycles to suit the diverse needs of customers. Along the way, we have gained a passionate, adventurous, and loyal community of riders. We are proud to be a part of Addrider's family and hope more and more riders will join us and enjoy such a low-carbon and fun way to travel!
Addmotor is a renowned manufacturer of etrikes dedicated to providing high-quality, innovative, and reliable products to adventure seekers worldwide. With a commitment to exceptional design, performance, and customer satisfaction, Addmotor continues to push the boundaries of electric mobility, empowering riders to explore their world with freedom and excitement.
MEDIA CONTACT:
+1-888-660-0868
pr@addmotor.com
Engage with Addmotor
Learn more online at: https://www.addmotor.com/
Follow: 𝕏 (Twitter) | Facebook | Instagram | YouTube
Press Releases from Addmotor :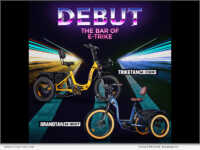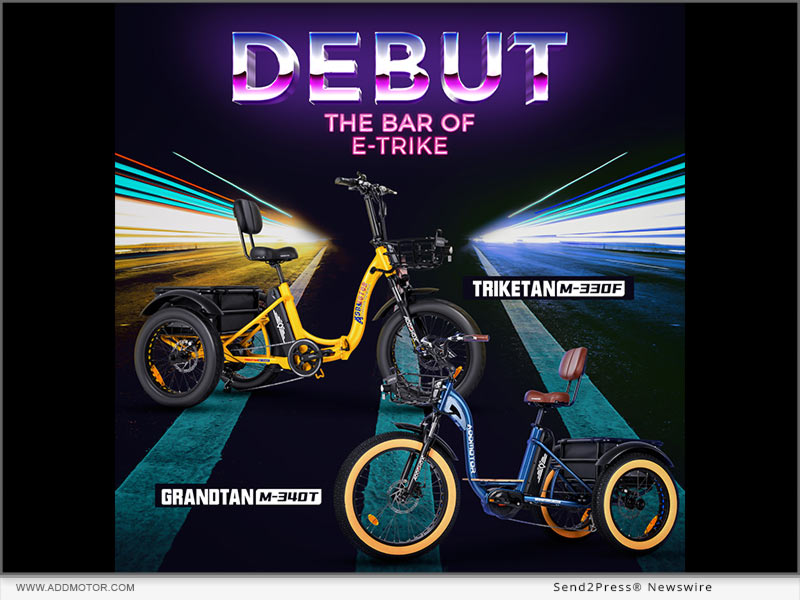 EL MONTE, Calif., June 16, 2023 (SEND2PRESS NEWSWIRE) — Addmotor, a rapidly expanding electric vehicle company, is delighted to unveil the latest upgrade to its Triketan M-330F electric trike, designed to redefine the riding experience for outdoor enthusiasts of all levels. Engineered with a combination of power, versatility, and ruggedness, this etrike provides the ultimate companion for all your outdoor adventures.