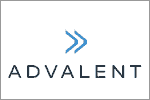 Advalent Corporation Newsroom - Profile and News Archive
Advalent Corporation was founded in 2013 with the mission to advance technology payers use to manage their complex businesses. They have created a flexible, easy-to-use product that connects the disparate systems that make healthcare reimbursement challenging. Advalent was able to create true care administration, for modern new products including the most complex value-based products.
Media Only Contact:
Brian Lichtlin
Advalent Corporation
954-995-4701
blichtlin@advalent.com
Engage with Advalent Corporation
Learn more online at: https://www.advalent.com/
Follow: Twitter | Facebook | LinkedIn
Press Releases from Advalent Corporation :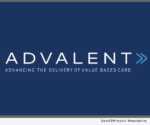 WESTBOROUGH, Mass., Aug. 14, 2018 (SEND2PRESS NEWSWIRE) — Advalent Corporation, a claims administration and medical management platform for complex value-based care products and Medvensys, a leading cloud-based analytics technology in clinical and financial outcomes for healthcare organizations announced today that they have entered a definitive agreement whereby Advalent has agreed to acquire Medvensys.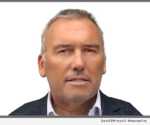 WESTBOROUGH, Mass., July 24, 2018 (SEND2PRESS NEWSWIRE) — Advalent Corporation signed a partnership in early 2018 with Novus Healthcare to identify patients who could benefit from value-based care and implement that approach using Advalent's Value-Based Care Platform and Novus' population health management programs.