Agri-Investment Services Newsroom - Profile and News Archive
Agri-Investment Services is the agricultural and natural resources division of Berkshire Hathaway HomeServices Northwest Real Estate which has more than 30 locations in Oregon and Washington. Agri-Investment Services specializes in assisting clients with the acquisition and disposition of farm, forest, ranch and recreational assets throughout the Northwest.
Engage with Agri-Investment Services
Learn more online at: https://www.agriinvestmentservices.com/
Follow: | Facebook | Instagram | YouTube | Vimeo
Press Releases from Agri-Investment Services :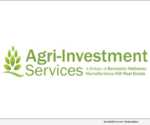 SALEM, Ore., May 5, 2021 (SEND2PRESS NEWSWIRE) — Agri-Investment Services recently employed George Riggins as their Central Oregon Representative. Mr. Riggins has a degree in Business Marketing from Carolina University and was previously employed as a market analyst for Fiat Chrysler and as a marketing executive for the Zane Firm.