ArtistScope Newsroom - Profile and News Archive
ArtistScope software is innovative and the industry standard for copy protection, providing the most secure and most robust copy protection options possible. It is the solution of choice by the military, government, telecoms and many other industries worldwide where the protection of intellectual property and sensitive information is critical.
Engage with ArtistScope
Learn more online at: https://artistscope.com/
Follow: Twitter | Facebook | LinkedIn | YouTube
Press Releases from ArtistScope :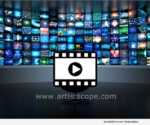 GYMPIE, Australia, April 30, 2021 (SEND2PRESS NEWSWIRE) — ArtistScope, a leading developer of copy protection for more than 20 years, has released a new version of CopySafe Video Protection. This new version is especially designed for professional video publishers and includes desirable features that enable them to distribute the highest quality video.
LOS ANGELES, Calif. (SEND2PRESS NEWSWIRE) — Protecting documents and eBooks from copy and redistribution can be a daunting task when having to choose from a myriad of protective solutions that cannot thwart the simplest of bandits. But now authors can rest assured that their livelihood can be secured, by using an ArtistScope document solution to control exactly who and how those documents can be accessed.