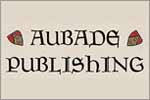 Aubade Publishing Newsroom - Profile and News Archive
Aubade Publishing, a member of Independent Book Publishers Association (IBPA), is a family business founded by Joe and Vonda Puckett in 2010 to publish Joe's book, "The Dream," a moving rendition about the 1978 and 1979 Peerless Panthers' high school basketball team. Vonda, a graduate of Weber State University, has a double major in history and English, and is an especially qualified judge of historical fiction.
Their daughter, Cosette, a fourth-year student at the University St. Andrews, Scotland, reviews and recommends manuscripts for selection, designs and produces book layouts and covers and provides illustrations. Aubade's business model is to discover and publish experienced writers who may have been overlooked by larger publishing companies, providing them an initial publication opportunity.
Engage with Aubade Publishing
Learn more online at: https://aubadepublishing.com/
Follow: Twitter | Facebook | YouTube
Press Releases from Aubade Publishing :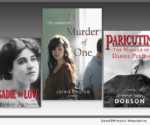 NASHUA, N.H., April 30, 2018 (SEND2PRESS NEWSWIRE) — This summer, Aubade Publishing is scheduled to release three books: "Sadie in Love" (ISBN: 978-0984549412), a novel by Rochelle Distelheim; "Paricutin: The Miracle of Daniel Pulido" (ISBN: 978-0984549436), a novel by Jerome John Dobson; and "The Annotated Murder of One" (ISBN: 978-0984549450), a collection of poems by Jared Pearce.
AMHERST, N.H. (SEND2PRESS NEWSWIRE) — High school basketball took hold of one small town – Peerless, Montana – and author, Joe Puckett, recounts the story in 'The Dream: The Story of the 1978 and 1979 Peerless Panthers' (ISBN: 978-0-9845494-0-5), a new book published by Aubade Publishing.