AutoAwards Inc. Newsroom - Profile and News Archive
Since our founding in 1991, AutoAwards by Nucar Consulting has been widely recognized as the industry-leader in automotive and marine dealership loyalty marketing, earning longstanding relationships with many of the industry's most successful dealer groups and OEMs.
AutoAwards has always recognized the need for top notch, highly creative, effective loyalty strategies in large and small businesses alike. For this reason, our loyalty marketing expertise is engineered to meet the individual needs and goals of any business - regardless of its size.
Although AutoAwards' core focus remains within the automotive dealership industry, we also create custom programs for many complementary markets, including marine manufacturing, recreation, retail, and dining. We invite you to explore our loyalty marketing solutions to learn more about our process and ideas.
Engage with AutoAwards Inc.
Learn more online at: http://www.autoawards.com/
Follow: Twitter | Facebook | Google+ | YouTube
Press Releases from AutoAwards Inc. :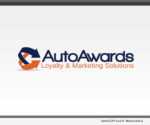 ODESSA, Del., March 11, 2019 (SEND2PRESS NEWSWIRE) — AutoAwards, provider of automotive dealership loyalty programs and marketing solutions, announced the launch of a video series called "Loyalty Matters." The primary focus for an automotive dealership at the start of a new year as vehicle sales start to slow is to retain their most profitable customers.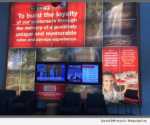 ODESSA, Del., Nov. 5, 2018 (SEND2PRESS NEWSWIRE) — In today's market, an automotive dealership loyalty rewards program can be a very robust tool that drives all areas of a dealer's business, says AutoAwards. When you leverage its power through your marketing touchpoints, it can drastically multiply the value of the program, and your dealership. Let's review the proof of that success.