BabyLiveAdvice Inc. Newsroom - Profile and News Archive
BabyLiveAdvice supports and partners with providers, employers, insurance companies and other organizations, nationally and internationally. It works to reduce maternal and infant morbidity and mortality by providing virtual prenatal/postnatal education, monitoring of chronic conditions (i.e., diabetes and hypertension), smoking and substance abuse cessation, parental nutrition and mental health screening and support.
MEDIA CONTACT:
David Martin
of BabyLiveAdvice, Inc
+1-800-998-7142
info@babyliveadvice.com

Engage with BabyLiveAdvice Inc.
Learn more online at: https://www.babyliveadvice.com/
Follow: Twitter | Facebook | Instagram | LinkedIn
Press Releases from BabyLiveAdvice Inc. :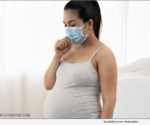 LOS ANGELES, Calif., March 25, 2020 (SEND2PRESS NEWSWIRE) — No greater concern exists in the current crisis of COVID-19 than for expectant mothers and their loved ones. The problem is two-fold, says BabyLiveAdvice. Women don't want to risk their health by exposing themselves and their unborn or newborn babies to the virus. And, even if they did try to seek outside support during these trying times, an overwhelmed healthcare system cannot meet the need.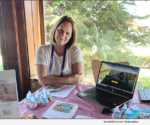 LOS ANGELES, Calif., Jan 20, 2020 (SEND2PRESS NEWSWIRE) — BabyLiveAdvice, Inc., a Los Angeles-based, woman-owned social enterprise, supports pregnant moms and parents from preconception through early childhood via telehealth, phone and chat. The company's mission is to help one million moms and their babies to be happy and healthy.