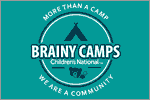 Brainy Camps Association Newsroom - Profile and News Archive
Brainy Camps Association, a 501(c)(3) charity, is a consortium of residential and family camps, retreats and services for children with chronic health conditions. With the help of over 150 volunteers, the organization serves more than 500 children each year. Brainy Camps' mission is to help youth with chronic health conditions live well and reach their potential.
Through week-long condition-specific camps and support and leadership programs, Brainy Camps offers children the opportunity to meet peers, mentors and counselors with the same conditions and to learn skills in medical self-management.
Since its founding in 1994, Brainy Camps has expanded to host condition-specific camps for children with a range of health conditions, including neurofibromatosis, sickle cell anemia, diabetes, heart disease, Down syndrome, hemiplegic/diplegic cerebral palsy, hydrocephalus, high functioning autism spectrum disorder, Tourette syndrome and childhood obesity, as well as a program for youth transitioning to adulthood.
Telephone (202) 476-5142 • Brainy Camps CFCNA Code: 39791.
Engage with Brainy Camps Association
Learn more online at: https://www.brainycamps.com/
Press Releases from Brainy Camps Association :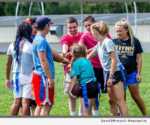 WASHINGTON, D.C., Oct. 15, 2018 (SEND2PRESS NEWSWIRE) — Brainy Camps Association, which provides camps for children with chronic health conditions, has announced its participation in the Race for Every Child fundraiser in Washington, D.C. The annual event, scheduled for Oct. 20, 2018, is sponsored by Children's National Health System and helps to raise funds for the pediatric hospital's many departments and causes.