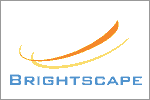 Brightscape Investment Centers Newsroom - Profile and News Archive
Brightscape Investments (Brightscape Investment Centers) is a company committed to growing clients' knowledge and removing the financially harmful emotions of fear and greed from decision making.
As a Registered Investment Advisor Brightscape provides financial planning and investment management services to individuals, institutions and 401(k) plan sponsors. Current states licensed in are Colorado, Florida, Maryland, Texas, and Virginia.
Engage with Brightscape Investment Centers
Learn more online at: https://brightscape.com/
Follow: Twitter | Facebook | LinkedIn
Press Releases from Brightscape Investment Centers :