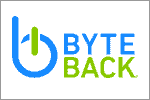 Byte Back Newsroom - Profile and News Archive
Byte Back, Inc. is a 501(c)(3) charitable organization (FEIN 52-2061398). Our mission is to improve economic opportunity by providing computer training and career preparation to underserved Washington, DC metro area residents.
Through computer and advanced IT certification classes, Byte Back helps graduates gain invaluable skills, experience higher rates of self-confidence, and launch successful new careers. Byte Back's programs have provided a pathway to technology skill development and fulfilling living-wage careers for thousands of individuals who have struggled with underemployment, unemployment, and poverty.
Engage with Byte Back
Learn more online at: https://byteback.org/
Follow: Twitter | Facebook | Instagram | LinkedIn | YouTube
Press Releases from Byte Back :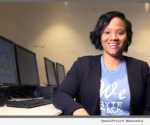 WASHINGTON, D.C., March 1, 2019 (SEND2PRESS NEWSWIRE) — Byte Back, a growing tech education nonprofit, today announced that Chrissie Powell was named as the organization's Baltimore Site Director, leading the launch of its first expansion outside the Washington, D.C. metro region. This past October, Byte Back won a $1 million CAD ($775,000 USD) TD Ready Challenge grant to expand to Baltimore.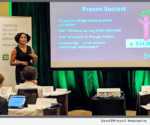 WASHINGTON, D.C., Oct. 24, 2018 (SEND2PRESS NEWSWIRE) — Today, TD announced Byte Back as one of 10 recipients of the inaugural TD Ready Challenge grants. Each recipient organization will receive CDN $1 million (USD $775,000) to help them scale innovative solutions aimed at preparing North Americans for the economy of the future.