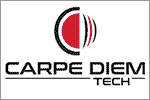 Carpe Diem Technologies Newsroom - Profile and News Archive
Carpe Diem brings high-precision volume manufacturing solutions to mature industries and startups alike. The company works in the world of nanometers to microns, frequently on low-cost flexible substrates such as paper, plastic, and metal foils or web.
Carpe Diem's modular machine system is for the development and production of nano-enabled printed electronics, microfluidics, meta materials and optical devices utilizing the most advanced processes. The manufacturing system has the flexibility to change with customers' needs and as technology evolves.
From NIL with NIL mastering capability to Spatial ALD. From printing to photolithography, with interferometric alignment and inspection. Carpe Diem's team, solutions, and approach power the new era of products and devices.
Engage with Carpe Diem Technologies
Learn more online at: https://carpediemtech.com/
Press Releases from Carpe Diem Technologies :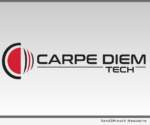 BOSTON, Mass., Aug. 1, 2018 (SEND2PRESS NEWSWIRE) — Carpe Diem Technologies, Inc. is the recipient of $2.1 of $7 million in new Advanced Manufacturing Awards (M2I2) announced by Massachusetts Governor Charles Baker on July 12, 2018.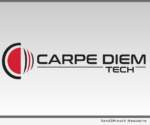 FRANKLIN, Mass., Jan. 31, 2018 (SEND2PRESS NEWSWIRE) — Carpe Diem Technologies has been issued Patent US9804488 for the production of products incorporating NIL features. The system is entitled "System and method for fabricating miniature structures on a flexible substrate." The patent's key claims facilitate roll-to-roll or flexible panel manufacturing of very precise complex devices – inexpensively.