Daniel Helman Ph.D. Newsroom - Profile and News Archive
Daniel Helman, Ph.D. a geoscientist working in mineralogy, sustainability and nonviolence. I'm also trained in adult pedagogy, the arts, yoga and active in disability rights. Helman teaches at the College of Micronesia-FSM, in their division of education.
Engage with Daniel Helman Ph.D.
Learn more online at: https://twitter.com/HelmanDaniel
Follow: Twitter
Press Releases from Daniel Helman Ph.D. :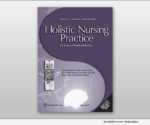 YAP, Micronesia, March 18, 2020 (SEND2PRESS NEWSWIRE) — Schizophrenia may find a cure in individualized treatment. So says a new article in the science journal Holistic Nursing Practice. According to Dr. Daniel Helman, a researcher on the small island of Yap in Micronesia, long-term recovery is often possible, but appropriate studies are not being done.