EHOP Health Newsroom - Profile and News Archive
EHOP Health helps employees reverse chronic disease and feel their best. It's flagship program, Journey 2 Health, offers personalized health coaching services and a science-based online curriculum. Clients lower healthcare costs while investing into their people and culture throughout the chronic disease reversal program.
Although the majority of Americans suffer from at least one chronic disease, conditions such as diabetes, metabolic syndrome, hypertension and obesity can be reversible. Co-founders William (B.J.) Lawson, MD and Joe Jenkins, MD JD launched EHOP Health and the Journey 2 Health solution in 2016 after building a program and team to focus on disease reversal rather than disease management and compliance.
CONTACT: 1457 Kelly Road #112, Apex, NC 27520; (855) 723 - 2300; info@ehophealth.com.
Engage with EHOP Health
Learn more online at: https://www.ehophealth.com/
Press Releases from EHOP Health :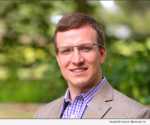 RALEIGH, N.C., Aug. 7, 2019 (SEND2PRESS NEWSWIRE) — EHOP Health, a chronic disease reversal company headquartered in the Triangle region, is proud to announce the hire of Baker Freiberg as Vice President of Sales. A veteran of the insurance industry, Freiberg brings extensive experience working with large employers that are looking for help reducing their healthcare costs.