Encounter Telehealth Newsroom - Profile and News Archive
Encounter Telehealth, based out of Omaha, Nebraska, was founded in 2012 with a mission to provide access to quality mental and behavioral healthcare. Our providers offer psychiatric medication management, staff training, evaluations, and therapy over a video telehealth platform to patients across America.
Encounter Telehealth, 900 S 74th Plaza, Omaha, NE 68114, Tel (844) 485-3041.
Engage with Encounter Telehealth
Learn more online at: https://www.encounter.health/
Follow: Twitter | Facebook | LinkedIn | YouTube
Press Releases from Encounter Telehealth :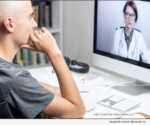 OMAHA, Neb., Sept. 20, 2019 (SEND2PRESS NEWSWIRE) — Encounter Telehealth, along with a number of healthcare stakeholders, submitted a letter with comments on the Drug Enforcement Administration's (DEA) implementation of a Special Registration provision for telehealth under the Ryan Haight Act.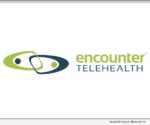 OMAHA, Neb., Sept. 10, 2019 (SEND2PRESS NEWSWIRE) — An Encounter Telehealth analysis of 40 skilled nursing facility partners in Iowa revealed a 6.7% reduction in the use of anti-psychotics. This reduction occurred after an average of 14 months of partnering with Encounter on psychiatric care. The national average was less than a 4% reduction during the same period.