Fair Towing Alliance Newsroom - Profile and News Archive
The Fair Towing Alliance raises awareness of laws and policies regarding the towing of cars and their disproportionate impact on the poor. The Fair Towing Alliance advocates for public policy and practices by partnering with the business community, elected officials, policy makers, and government agencies related to towing practices.
Founder Bill Gorman served as a police officer and detective from 1990-1996. He graduated from the Prince George's County Maryland Municipal Police Academy.>
Additional media resources: https://www.towjam.org/media
Engage with Fair Towing Alliance
Learn more online at: https://www.TowJam.org
Follow: | LinkedIn
Press Releases from Fair Towing Alliance :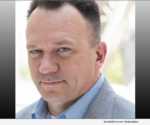 WASHINGTON, D.C., April 7, 2020 (SEND2PRESS NEWSWIRE) — The Fair Towing Alliance insists that as Congress drafts additional COVID-19 relief legislation, that they reconsider current laws and practices on car towing that devastate poor families and force individuals into unsafe homeless shelters, all while the government and towing companies profit.