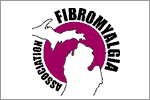 Fibromyalgia Association of Michigan Newsroom - Profile and News Archive
The Fibromyalgia Association of Michigan is a 501(c)(3) non-profit organization. Their goal, improving lives through support, education, and advocacy. The Association grew out of a Support & Education Group Sharon Waldrop founded in 1997, just one year after being diagnosed with fibromyalgia. The Support Group celebrates 22 years of service this year.
Fibromyalgia (pronounced fie-bro-my-AL-ja) challenges patients and healthcare providers alike. Fibromyalgia experts estimate that 10 million (2-4%) Americans suffer with fibromyalgia. While it is most common in women, fibromyalgia also strikes men and children of all ages and ethnic backgrounds worldwide. For those with severe symptoms, the illness can be extremely debilitating and interfere with routine daily activities leaving people isolated.
Symptoms include pain, fatigue, sleep issues and problems with cognitive functioning, memory, and concentration. People with fibromyalgia typically have multiple chronic overlapping pain conditions, and many people have co-existing depression and anxiety.
PO Box 1876, Royal Oak, MI 48068
help@famichigan.org
248-885-4673
Engage with Fibromyalgia Association of Michigan
Learn more online at: https://www.famichigan.org/
Press Releases from Fibromyalgia Association of Michigan :