GIT Corp. Newsroom - Profile and News Archive
In 2003, GIT Digital pioneered the digital revolution in the comic book industry with the line of Complete Comic Book Collection DVD-ROMs featuring the heroes of the Marvel Comics Universe. GIT's Complete Collections offered fans and collectors as many as 600-plus complete issues of these more than forty-year-old heroes on a single DVD.
Their line of best-selling collections included such iconic Marvel titles as The Amazing Spider-Man, X-Men, Fantastic Four, Captain America, The Incredible Hulk, The Avengers, Iron Man, Star Trek comics, The National Lampoon, MAD Magazine, Archie Comics, and more. GIT's Complete Comic Book Collection have themselves become collectibles, with some titles selling on the collector's market for as much as triple their original price.
Engage with GIT Corp.
Learn more online at: http://www.gitcorp.com/
Follow:
Press Releases from GIT Corp. :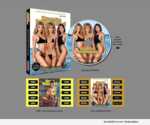 BROOKLYN, N.Y., March 18, 2021 (SEND2PRESS NEWSWIRE) — GIT Corp. is excited to announce the release of the SPORTS ILLUSTRATED Swimsuit Issue Complete Digital Collection 1964-2020. This digital collection features all 57 SPORTS ILLUSTRATED Swimsuit Issues, published since 1964.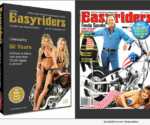 LOS ANGELES, Calif., July 28, 2020 (SEND2PRESS NEWSWIRE) — Pepper Foster, CEO of Easyriders, the rock-n-ride brand, is excited to announce "Classic Easyriders Complete Digital Magazine Collection – 50th Anniversary Special" by GIT Corp. This massive library of the history of Easyriders features 554 digital magazines.