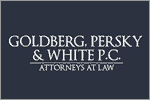 Goldberg Persky and White P.C. Newsroom - Profile and News Archive
Goldberg, Persky & White P.C. is comprised of experienced trial attorneys, we know how Michigan courtrooms work. However, we understand that for our clients, navigating the sometimes confusing and complex legal system can seem overwhelming. Our asbestos attorneys strive to take on the complex legal issues of your case so that you can focus on your life, family, and health.
For more than three decades, we have been defending the legal rights of those injured by asbestos. Over the years our asbestos attorneys have compiled by an overwhelming database of evidence: depositions, invoices, order forms, product catalogs, industrial blueprints, medical evaluations, expert interviews and more. Access to the right evidence means making sure each and every company, supplier, manufacturer and trust compensate you fully and fairly.
Engage with Goldberg Persky and White P.C.
Learn more online at: https://www.gpwlaw-mi.com/
Follow: Twitter | Facebook | LinkedIn
Press Releases from Goldberg Persky and White P.C. :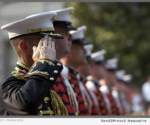 LANSING, Mich., Feb. 8, 2018 (SEND2PRESS NEWSWIRE) — Michigan's top Mesothelioma legal expert on behalf of hundreds of Michigan Veterans with asbestos disease, Goldberg, Persky & White P.C., today issued the following statement and alert in response to passage of HB 5456, the so-called "Asbestos Bankruptcy Transparency Act," out of the Michigan House of Representatives Republican controlled "Competitiveness" committee on a straight party line vote.